i've been thinking a bit, these recent days, about a post
megan
wrote. i need to slow down. it's mostly my own fault. and i need to slow down some more.
i've been feeling like each day this week, i've woken up with 5 to-do items too many. there just isn't time. and then when i do tackle something, the results are... varied.
i made marmalade on wednesday that... kind of turned out. and, to bolster that gift, decided to make caramels.
well...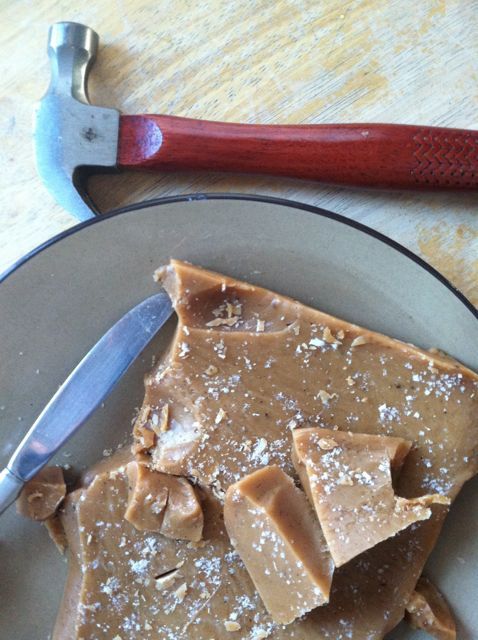 i overcooked them. literally took a butter knife and hammer to it yesterday. chiseled pieces off- one of which hit kate in the face after it ricocheted off the cabinet door.
yup. success all around.
and in the middle of the caramel flying and the cards being written in the middle of making lunch, how i long to be still.
how i long to sit in front of my tree with cider/tea/hot chocolate (i'll take whatever is available) and just be. just ponder the coming King.
but i keep not doing it.
He is giving me good in the midst. and i am thankful for the longing.
hoping i follow through soon.