oh we are certainly in the swing of this lovely season, aren't we? last year, in an effort to pay closer attention to the beauty of anticipation, we tried doing a
jesse tree
. yeah. we didn't really follow through so well on that one...
so this year, we're trying something new. and so far, we're keeping up.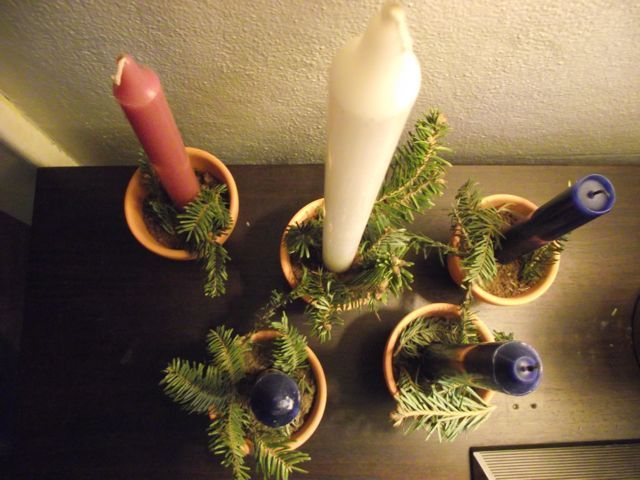 an advent wreath. (now, obviously, we do not have a wreath. but you get the idea.) we are sitting down together as a family and, weekly, reading some scripture. we are discussing a few things and lighting a candle. or two.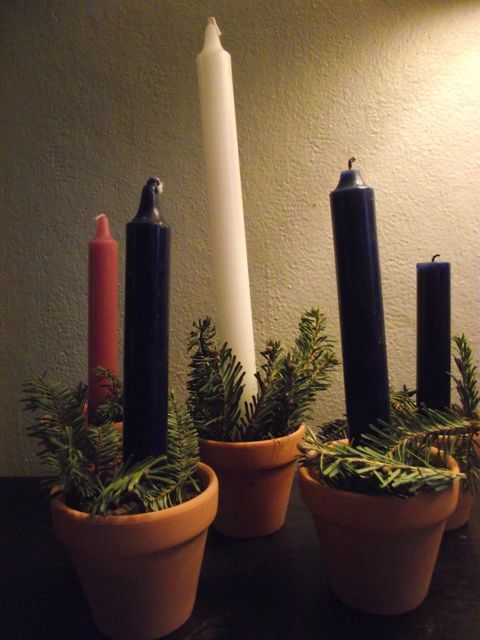 i love it so far. we are using a
guide
provided by The Village church in texas. we are really enjoying it. i think it works for kids of multiple ages. kate is talking about the darkness becoming light. samuel is venturing into bigger ideas of sin, etc. but, as we've done these readings these past two weeks, we have had lovely moments.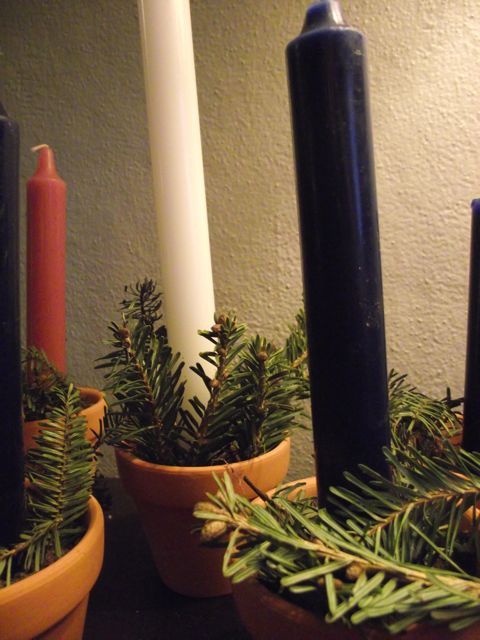 the lights are all off, and suddenly, a candle brightens the dark. the darkness does not overcome it. the light wins. and we sit together and marvel at the wonder of it all.
happy advent, friends.