so you know i'm gearing up for the
Indie Craft Parade
. I want to sell some coasters. Here is my first attempt, which i like: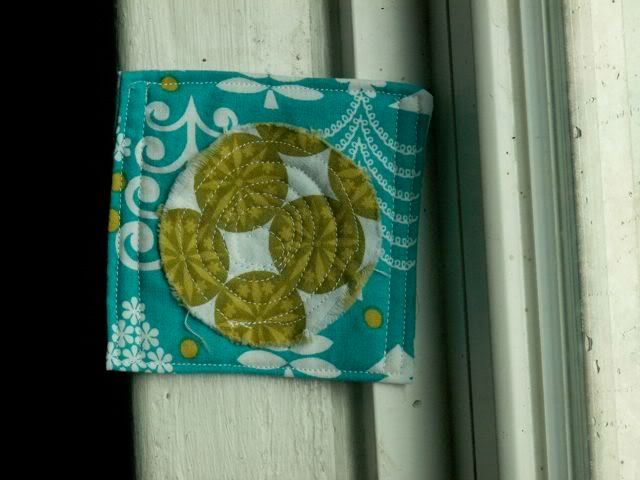 there is something satisfying to me about placing the round bottom of a glass on a matching circle. and i like the swirl. i have a matching one where the fabrics are switched (the green on bottom with a blue circle) but i tried these out today and i think i like them too: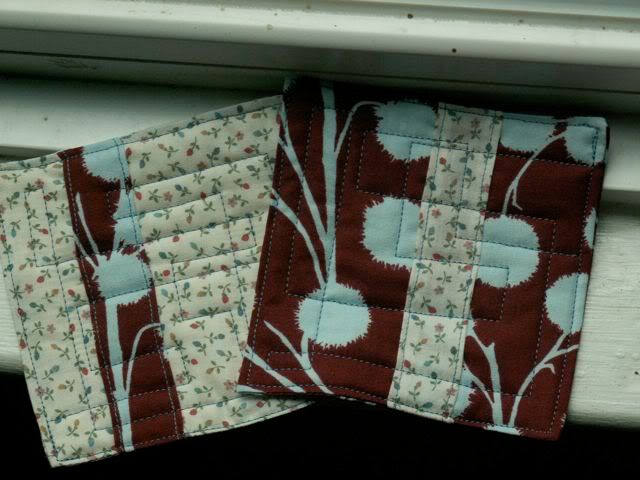 so i need help. decide for me. i can't do both. i just need a single track for this. my brain is already overwhelmed with fabric and options. i'm kind of leaning towards the second one... what do you think?