been working on a few things over here. the first was a much needed pair of curtains for the kid's room. they've had white shutters up until now and the shutters were losing it. one slat at a time.
so-- curtains to the rescue.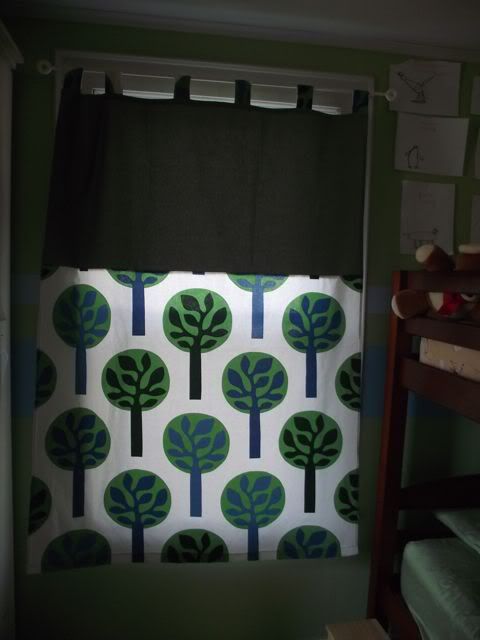 i got the tree fabric at ikea, but, of course, didn't buy enough. luckily a friend handed off some fabric she wasn't using and the grey corduroy was just enough.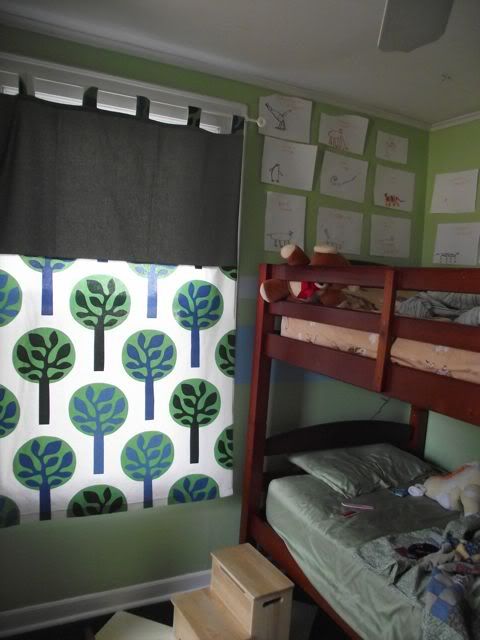 (i must take this opportunity to brag about samuel's "museum" that he made. it's one of my absolute favorite things.)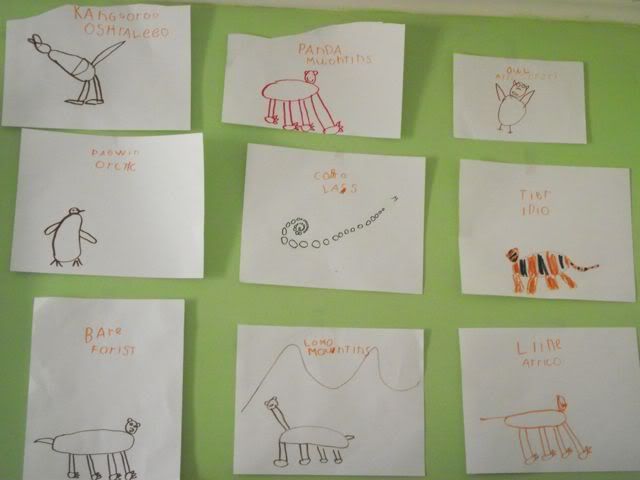 okay. sorry. back to projects. the other thing i've been working on is this shirt.
i got a lovely grease spot on it. it is one of my favorite shirts- you know the kind. fits just right- is really soft. it's my go-to. but i couldn't wear it anymore. and then i remembered the magic of heat'n bond.
i ironed some onto two fabrics, drew and cut out a few butterflies.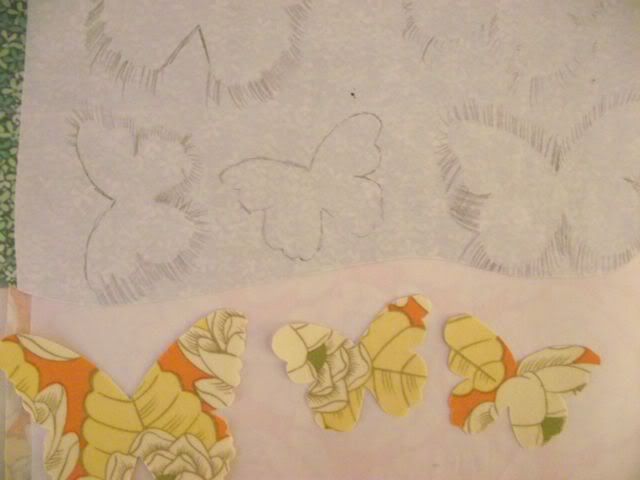 arranged the butterflies on my shirt (being sure to cover my lovely grease stain)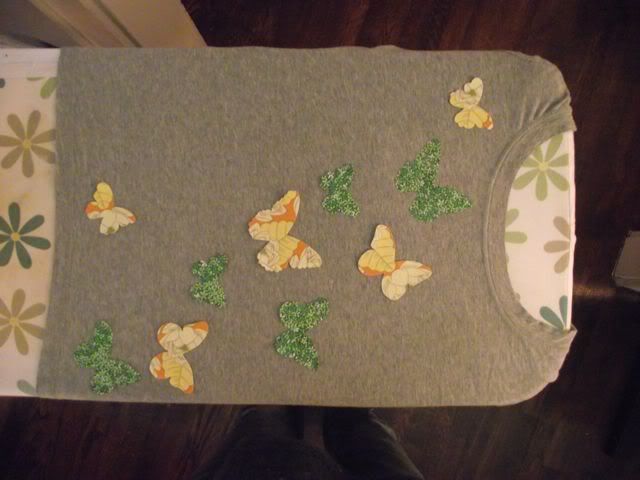 then ironed those onto the shirt. i stitched them on afterward, for good measure.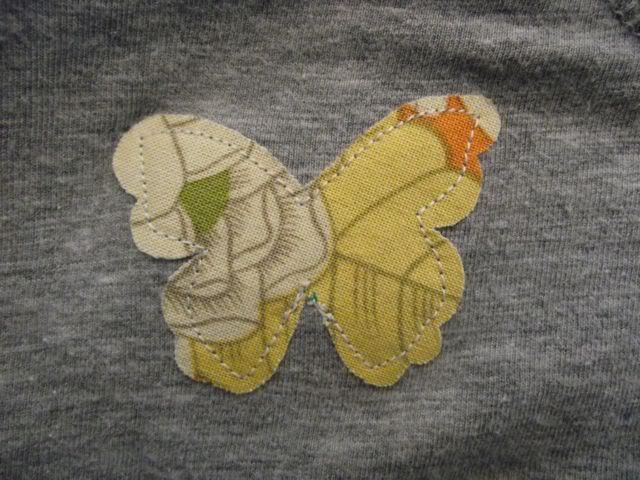 and-- ta-da! a new shirt. kinda.
i'm usually too lazy for this kind of salvaging, but, well... i just really loved this shirt.