i've been trying to follow through on that last post. i'd give myself a B on the follow through. not too bad. not stellar. but the effort is there. i hope the habit will follow.
we made play dough: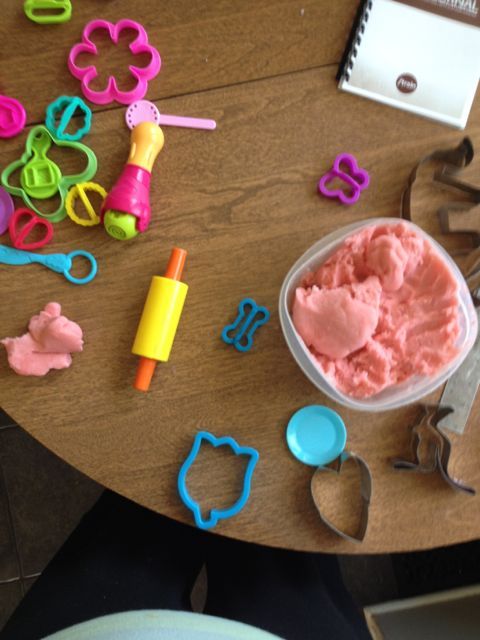 and then the other day we did something that i thought was a fun exercise. so i'm sharing.
zeke went down for a morning nap. we each picked something that we wanted us all to do together. it had to be something feasible, at home, etc. we all had to be able to do it. we all had to do the other people's activities willingly and, hopefully, with joy.
we picked legos out of a bowl to see whose activity would be first. i set a 15 minute timer on my phone. and we commenced.
my lego was pulled first. so we did what i had wanted to do--- legos.
(please forgive the photos of this post. i didn't bring the camera-- just the phone.)
kate was up next. coloring. (no surprise there- this girl is crazy for coloring)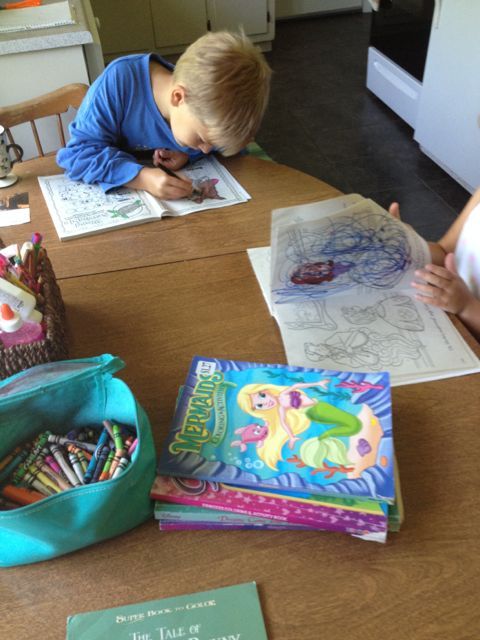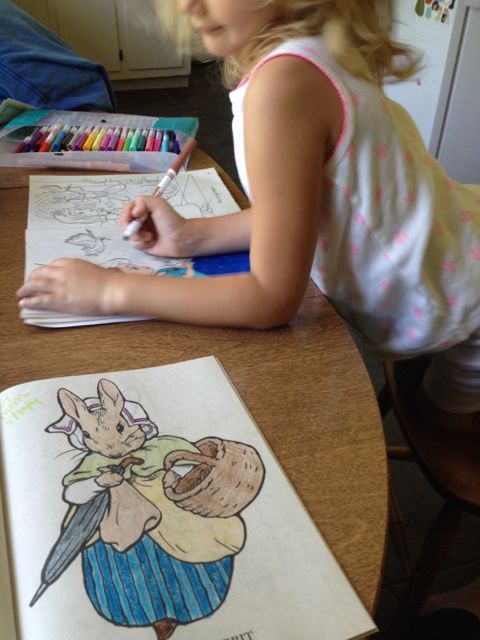 samuel brought up the rear with painting.
we really had such a nice time. i enjoyed hanging with those two. and i think it was good for all of us to prefer someone else for 30 minutes in participating in an activity that we didn't choose.
i liked it. i hope we do it again soon. give it a try at your house, if you want.
happy week-start.