i have a small job that takes up a lot of my sundays. and one sunday a year, our church has an outdoor service and i have the day off.
so after worship, we went home. fast. and made a summer feast of cheeseburgers, watermelon, potato chips and corn on the cob.
and then we did nothing. absolutely nothing. we read books, napped, cuddled, and ate popcorn for dinner.
i don't have any pictures, really, because, well, i was doing nothing.
in the evening, jason set up a tent in the yard. the boys were camping out. it was the best kind of fun.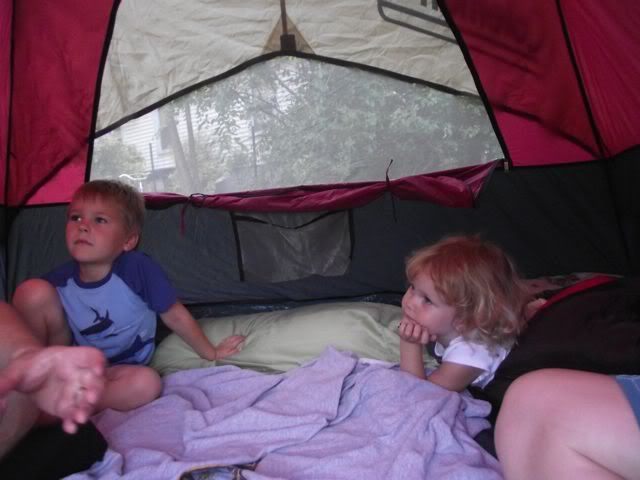 the kids wanted to go to bed at about 6:30. we sat in the tent while jason and samuel told stories.
the sun eventually set, and everyone ended up in their beds. it felt like a true Sabbath, friends. something i need more than i know. something i don't make space for. something i don't prioritize. oh, He was so wise in telling us we needed this. i need to make this. my family needs this. rest. peace. Sabbath.