oh i was losing it. couldn't take the noise, the marker caps, the crumbs sticking to my feet.
so i pulled this pile out of a drawer: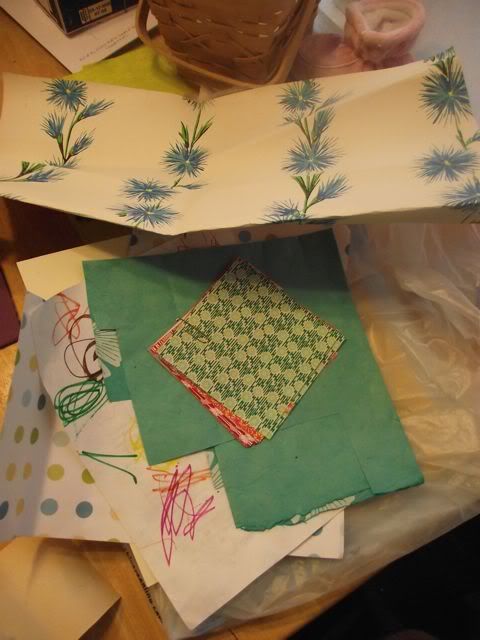 we sat. i cut.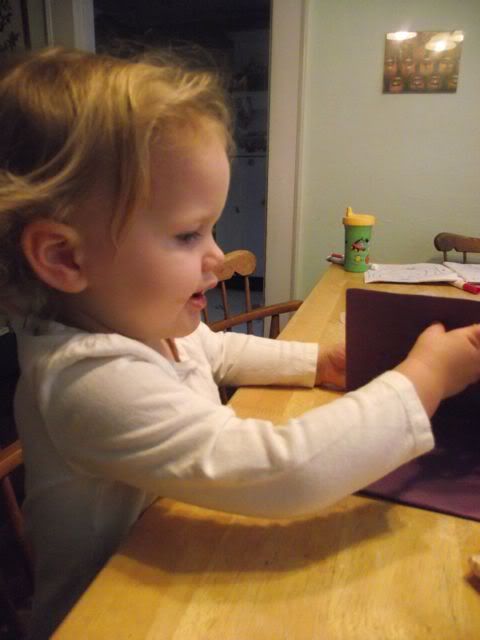 and the kids got some stuff to look at above their beds.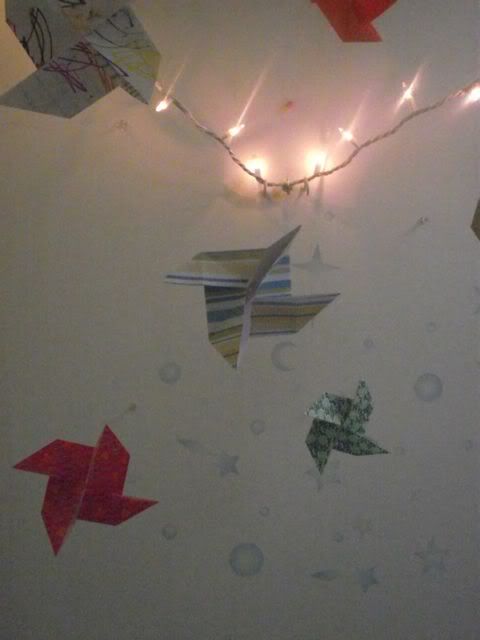 the pictures are not great. my apologies. like i said: not the best day.
it was an afternoon that required... something. so i cut paper into pieces, folded, threaded fishing line, and decorated.
it helped. it really did.