spring is coming. it is. really and truly.
but it's not coming fast enough for me. never been the most patient of women. so i'm making flowers. while trying to change up the ever-present and many-personalitied wreath on my front door i tried something new and it turned out well. i thought you might like to try it too.
i just love this flower.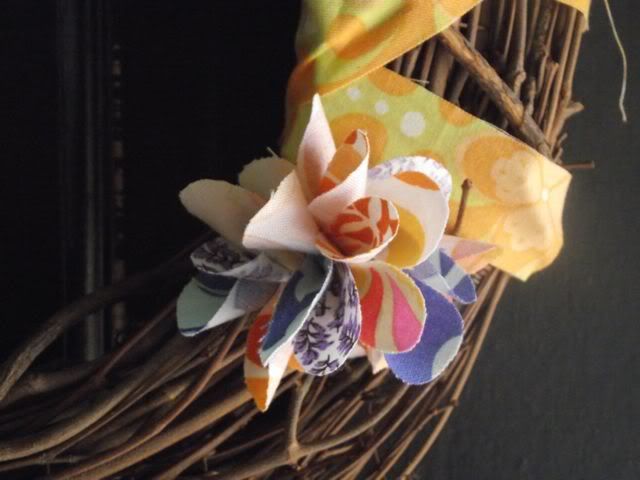 i took left over strips of fabric i had cut for these
runners
and cut 30 smallish petals out of them. 15 in one fabric and then some in a few different fabrics.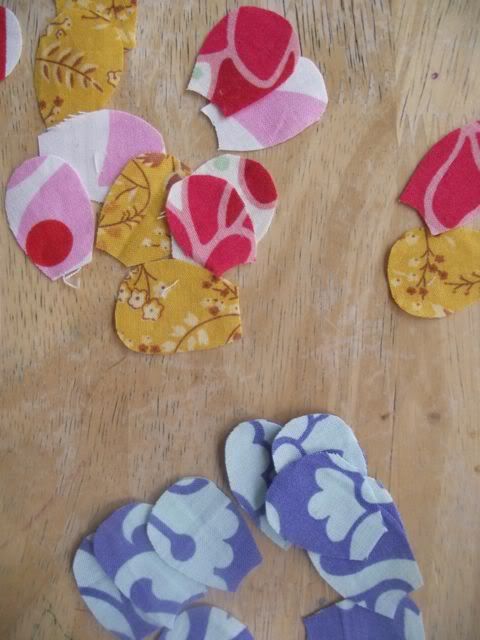 got out my needle and upholstery thread (you could use regular thread) and threaded one petal on
tied a knot on the end so it was all squished on the bottom, leaving a tail of thread an inch or two long.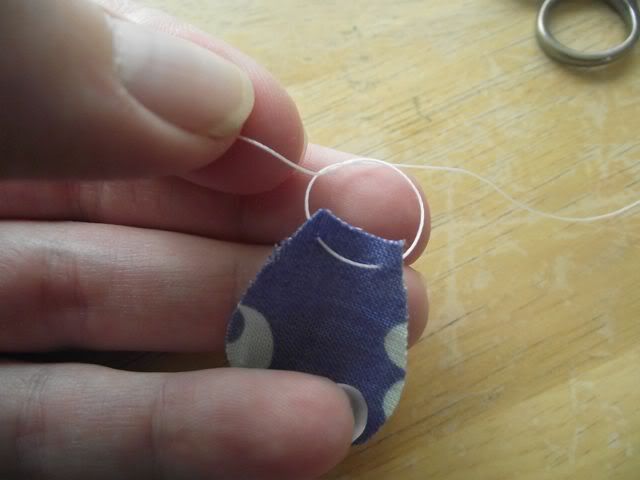 then strung all the petals on in the manner of the first. with every other petal being my base periwinkle paisley.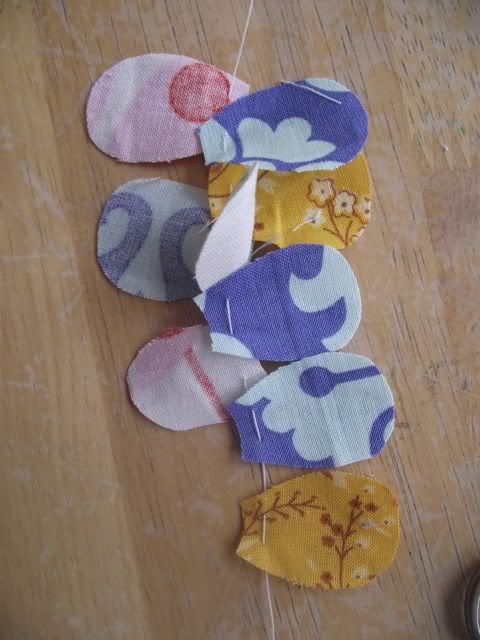 after all 30 petals were on there, i pushed them all to the bottom, found the tail of thread i'd left before and tied the two ends of thread together. snipped the stray end of thread. and badda-bing.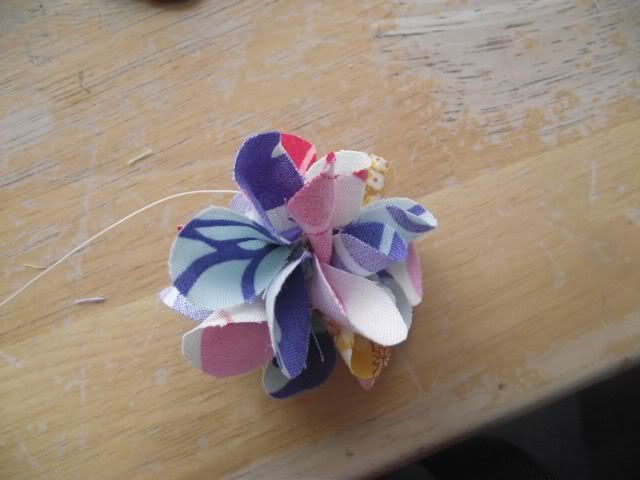 a flower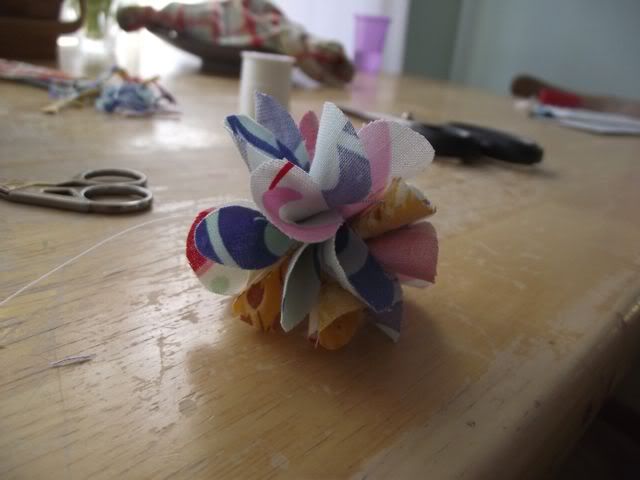 so now i have two on my wreath
maybe i'll add more. i'm still thinking of ways to use these little beauties. gift toppers... barrettes... pins...? not sure. would love to hear your thoughts on the matter.
happy spring, gang.