i was making dinner the other night. it was a beautiful night and the kitchen window was open. there sat my boy. on the steps of the deck. waiting for his dad to come home from work, so he could practice swinging his bat. his giant, faded-white-by-the-sun, red-handled baseball bat. his little whiffle ball sat at his feet.
now, i know i've talked about these guys
before
. they are a unique little brand of tightness. and jason is not a perfect dad. but, sometimes he blows me away.
i saw him pull in the driveway after working all day. it was dinner time and he must have been hungry. but he immediately put down the piles of things he was carrying from the car. and picked up the whiffle ball. and i teared up.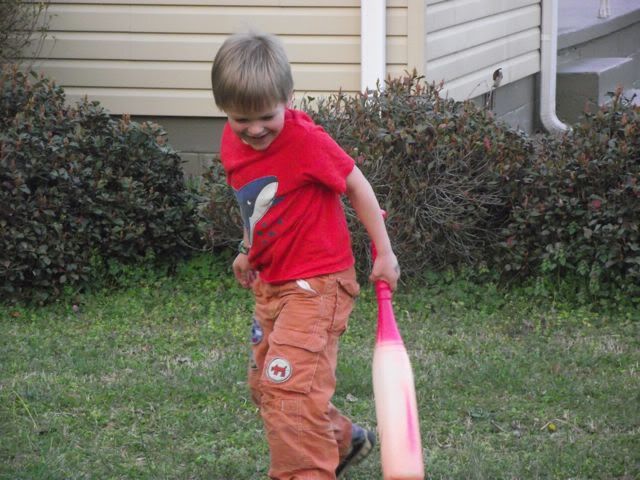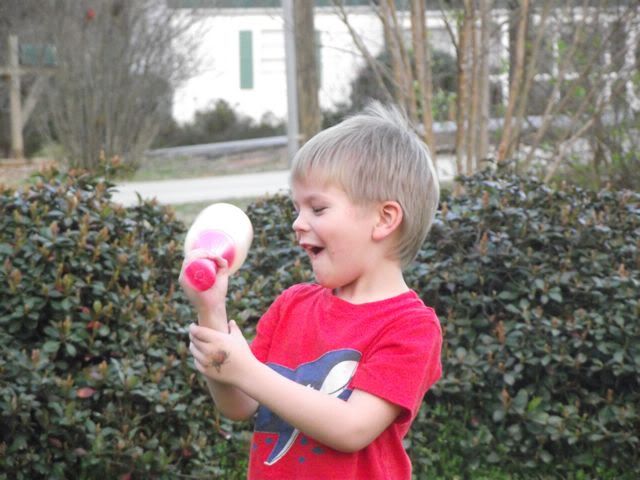 and i had to stop. take the camera outside. and remember.
that this life is good. full of good.