friday was a day for strawberry picking.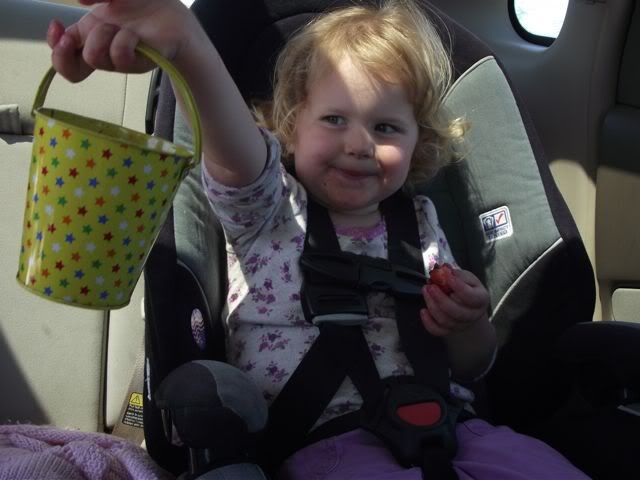 it was beautiful. met up with friends, let the kids roam the aisles, and picked bright red berries.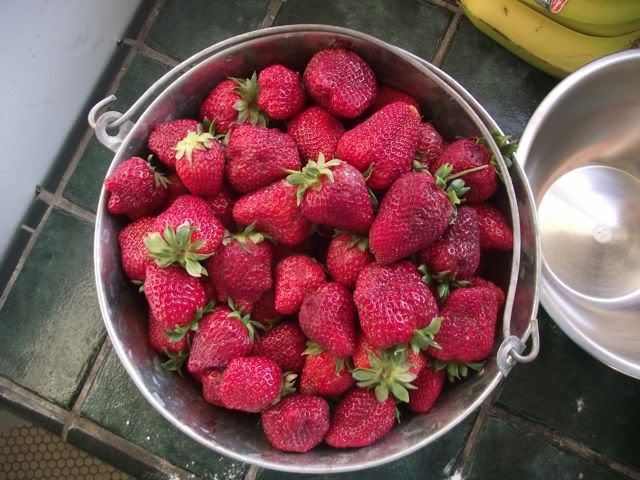 so saturday saw some strawberries on the plate. starting with waffles.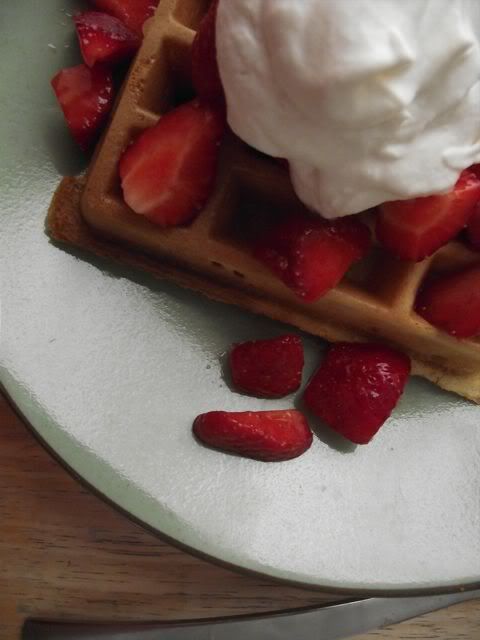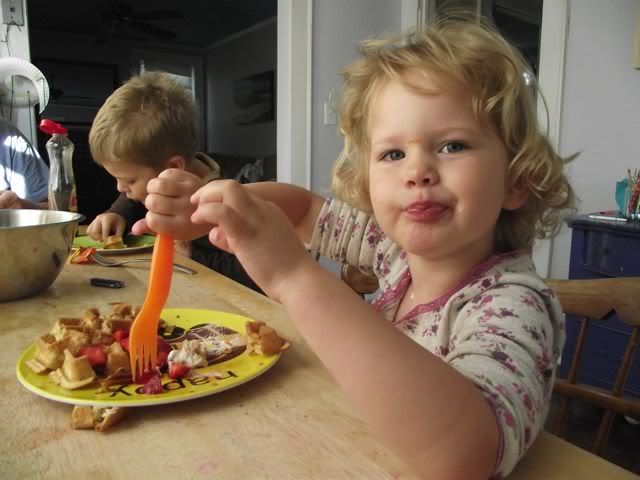 saturday was also full of farmer's market flower-picking. we came home and filled empty pots with new growing things. planted a few herbs and set some flowers in the window boxes. so lovely to be outside, hands in the dirt, with my family on a saturday. feels all americana and stuff.
and we earned our strawberry shortcake for dessert. on our newly cleaned, beautifully decorated deck.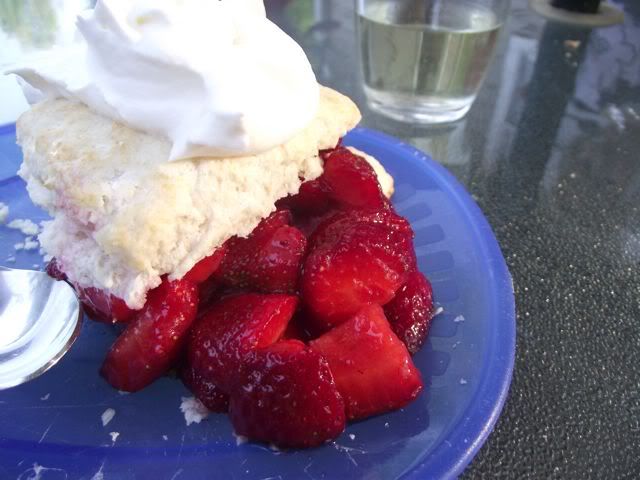 days filled with good.
a happy beginning to your week. may we be seeking Him more than any other thing.