i was recently given a bag of 7 apricots. now, i don't usually buy apricots. i'm sure i'm missing out, but, they just aren't on my radar for some reason.
when my bag of golden fruit arrived i thought of an open faced
plum cake
i've made before from Martha Stewart.
i used my apricots instead of plums, but either way it is yummy. i thought i'd pass on her recipe. it's delicious, easy, bountiful (makes 2), low in sugar and fat, and great for breakfast the next day. perfect.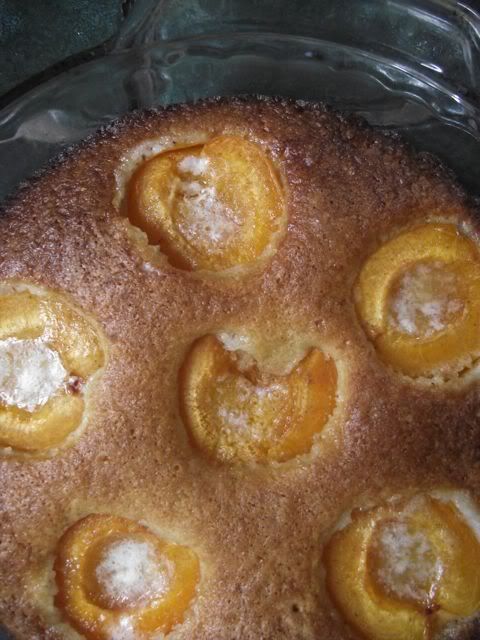 Open-Faced Plum Cake
from Martha Stewart Living
Heat oven to 400 and butter 2 9" cake rounds
Whisk together:
1 1/2 cups flour
1/2 tsp salt
2 tsp baking powder
In a separate bowl, combine:
3/4 cup sugar
1/2 cup whole milk
1/4 cup vegetable oil
1 large egg
Fold that into flour mixture, then divide batter between the two cake rounds. cut your fruit into halves, removing pits (i have 7 apricots, you can use however many you have- at least 4- plums or apricots.)