i've had a week or so of either being away from home, or being home and pretty much ignoring my children. it needed to change. i do like my kids, after all.
we went to the library as a part of our Summer Reading program to see a woman do an entire show with bubbles. and we wanted to try it.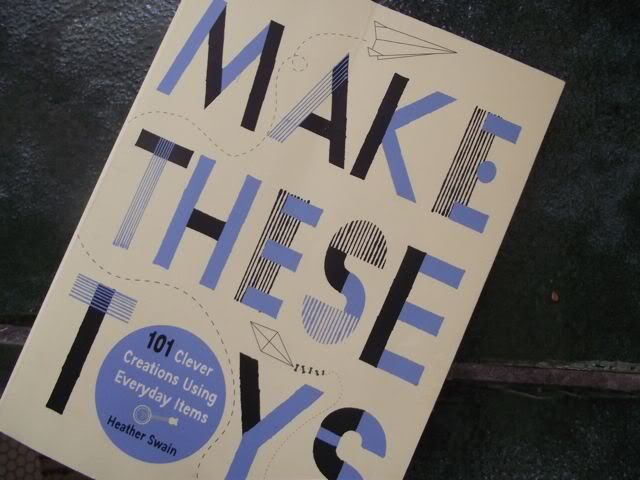 and it had a recipe: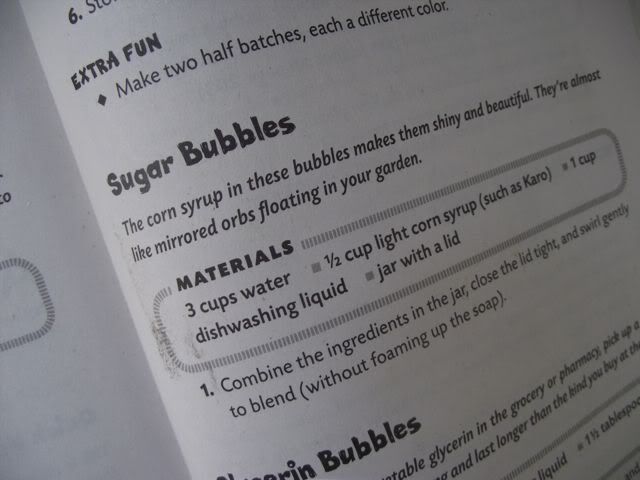 we poured and stirred.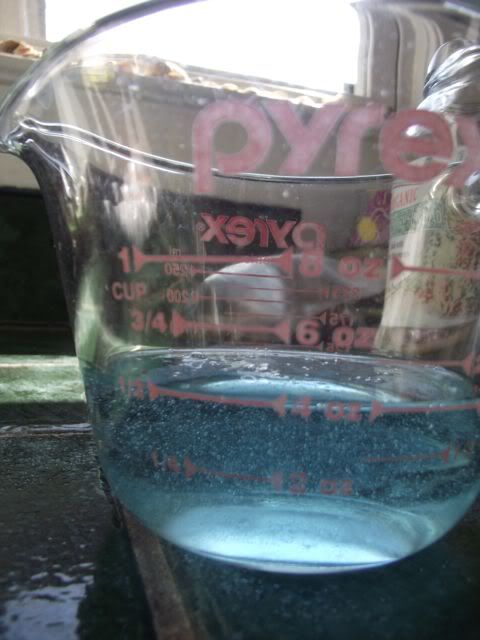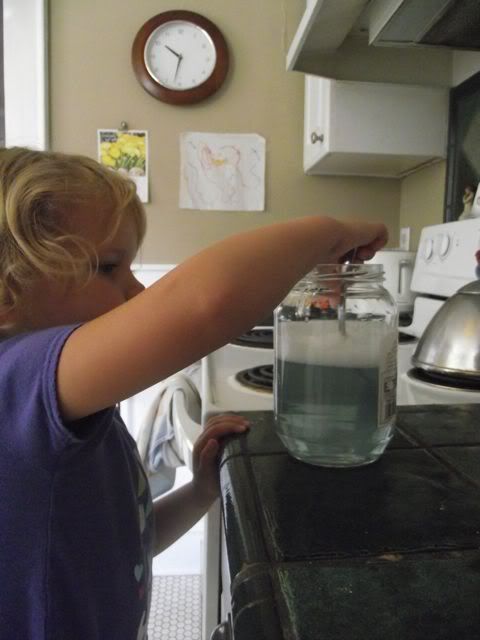 we went outside-armed with various bubble-making-items.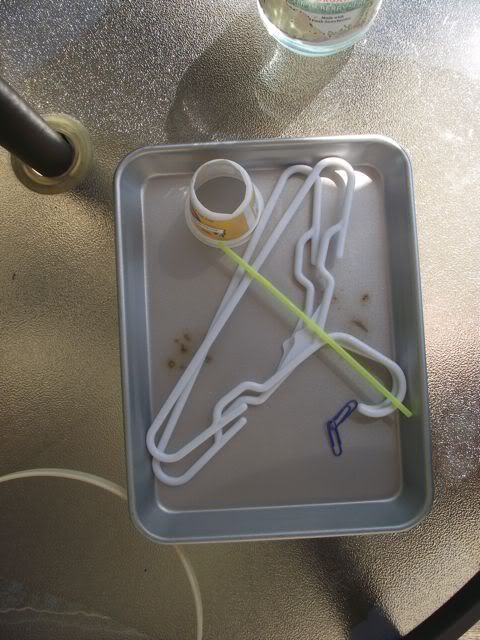 and we made bubbles.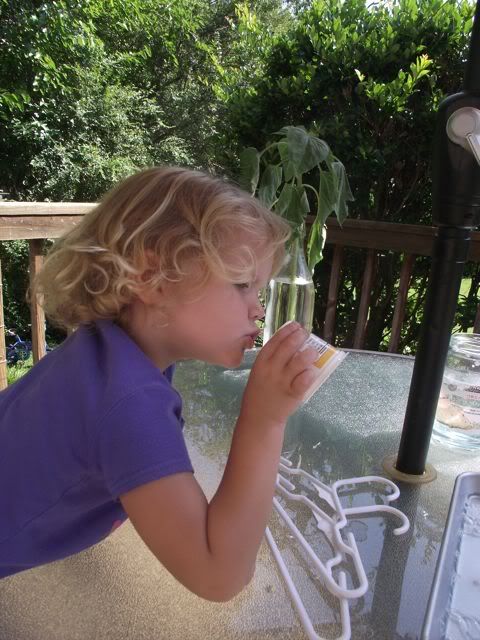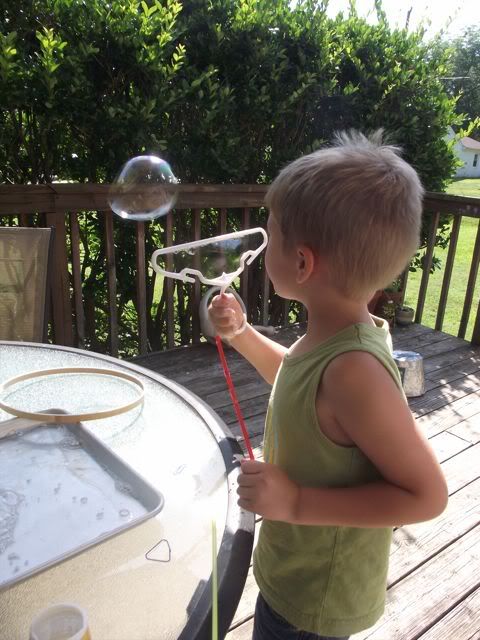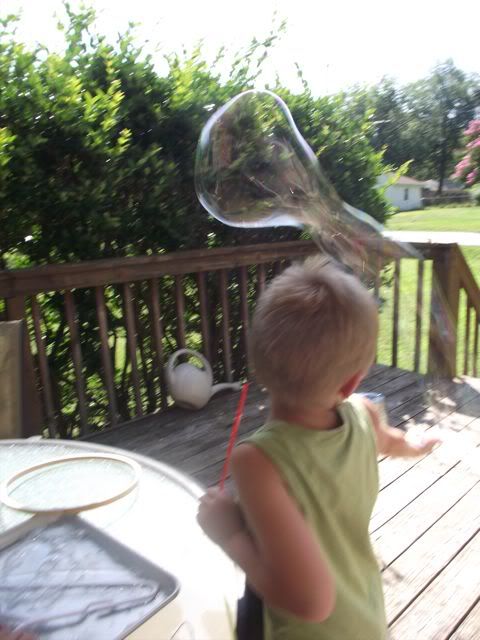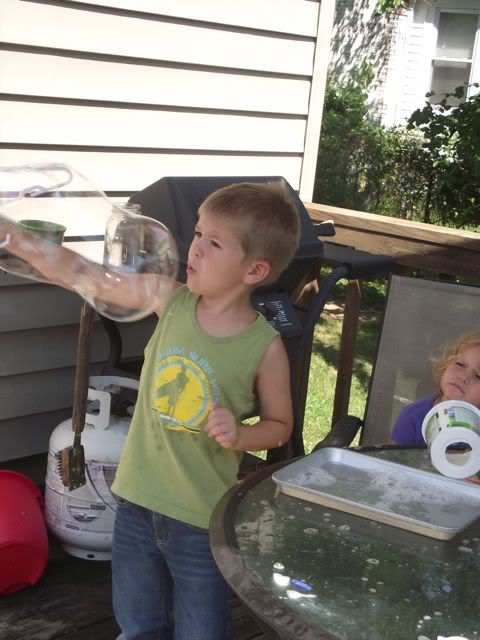 it was so much fun. so. much. fun. i mean, who doesn't like blowing bubbles? i think the children's hanger was our favorite bubble wand. we eventually got out some cookie cutters, a small strainer, oh the possibilities are endless. i think the key is pouring the solution into the rimmed cookie sheet. then you can dunk just about anything in there.
a solid time spent with my littles. good stuff.