this past saturday included a birthday party. for a little newly-four year old we know and love. it was a cowgirl birthday party. oh yes.
with a pony.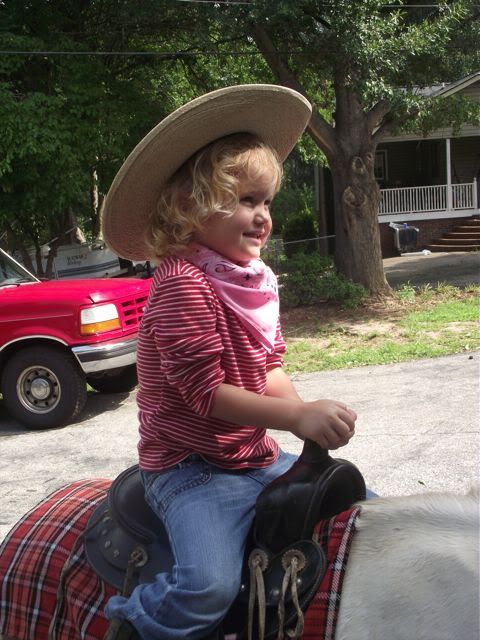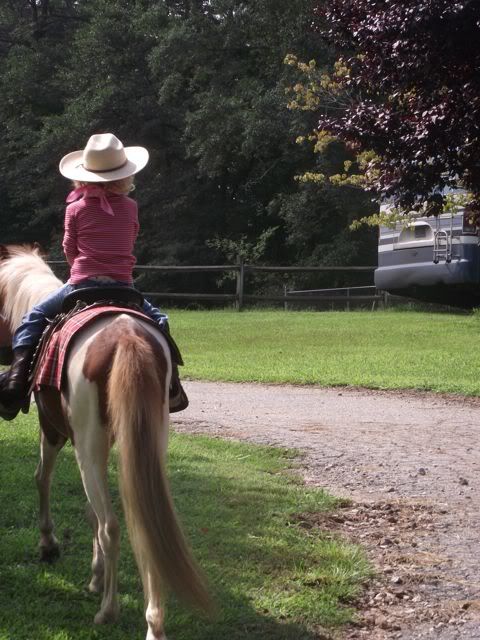 kate and i got into the car on saturday morning, all cowgirl-ed up, and drove to the party. and i know i only have 2 kids. a lot of mommas out there have several more babies to keep up with than i do. but sitting with just her and hearing her talk and sing and ask me questions, i thought about how often i get to do that. to really sit and hear from just her.
now, i do not want to load up another to-do onto to our (more than likely) already guilt-ladden momma plate. but i will say that i would like more. more time with this little cowgirl. and i think i'll try to keep my eyes open for more chances. more adventure for the two of us. she's full of so much. i want to get to know as much of it as i can.