the other day, jason told kate, "you look beautiful today."
girl's response: " no i don't! my hair is not long."
oh disney. what are you doing to me?
we all know what is out there for little girls. lots of pretty stuff, some you-don't-have-to-be-pretty stuff, the list continues. there is no perfect book out there that will teach my daughter every facet of becoming a strong and gentle woman.
but i found this book. and it is a tiny start. the art is not perfect. i wish it was about people and not mice, but there is a lot of good here. a princess, yes, but no flowing hair.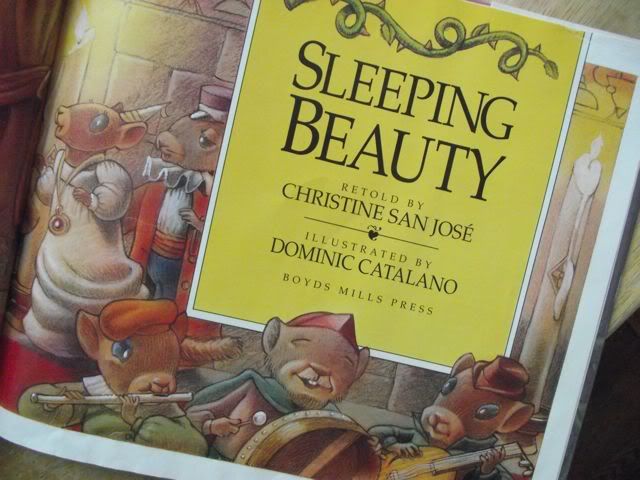 the classic story, yes, but some beautiful twists and additions.
six fairies come to bless the baby girl with blessings like: a desire to learn, bravery, and dedication.
after the princess succumbs to the evil spell, she sleeps and dreams about love. not about a prince coming to rescue her, but the many forms love takes with all around us- love that shares, loves that is brave, love that is gentle and caring.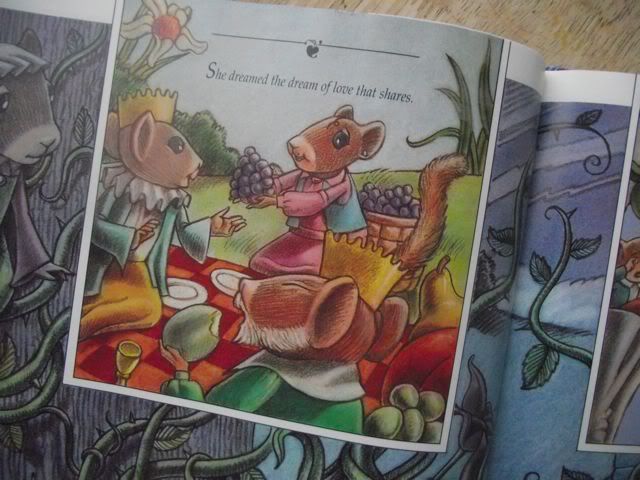 she wakes when a woodcutter comes to rescue her and they together set out to love with a gentle heart.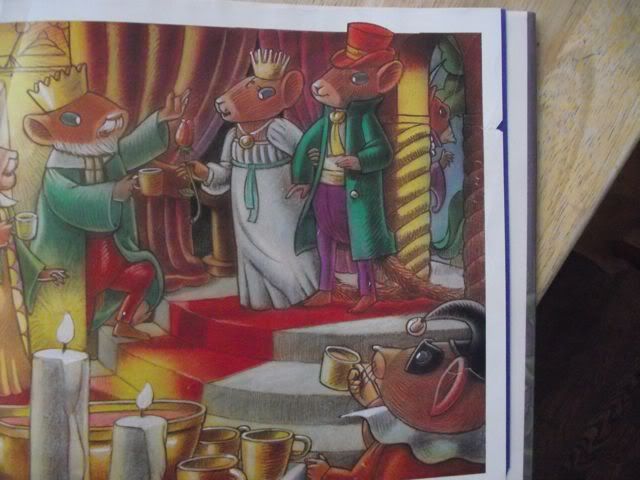 not perfect. i know. but better.
oh this little princess of mine (yes, i'm shaking my head as i type). what an adventure, right? i'll take whatever help i can get.