done a little bit of rearranging around here. it has been refreshing.
we packed into the car and went to ikea and jamba juice (one of our favorite things).
bought some fabric and recovered some pillows that really needed it.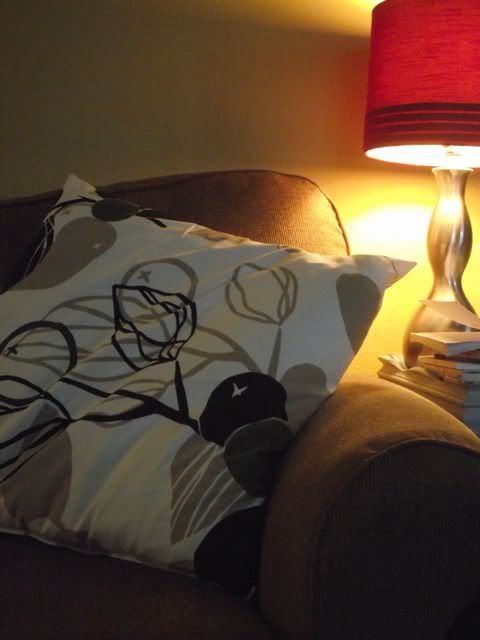 and then jason painted the dining room. i came home to a whole new space. crazy what paint can do.
then we had the great pleasure of moving around the small collection of art we have. i'm liking how things are shaping up.
(if you want to know- art in photo 1 by marco suarez and photo 2 art by joseph bradley. we're so glad to have such talented friends)
as we get used to old things in new places, i'm thinking on a small home show at a friend's (if you're in greenville and want details, email me and i will be sure to get them to you). trying to figure out what to make, what to let go of. all of that beautiful time management stuff.
school is hitting me between the eyes these days, the laundry pile, the dust corner, and still time with my Father on the couch is ending up on the list. it doesn't belong on a list, friends. it is above a list.
praying He continues to intersect my day all over the place- that i would have eyes to see His hand- and a voice that rejoices with a resounding 'hallelujah!'