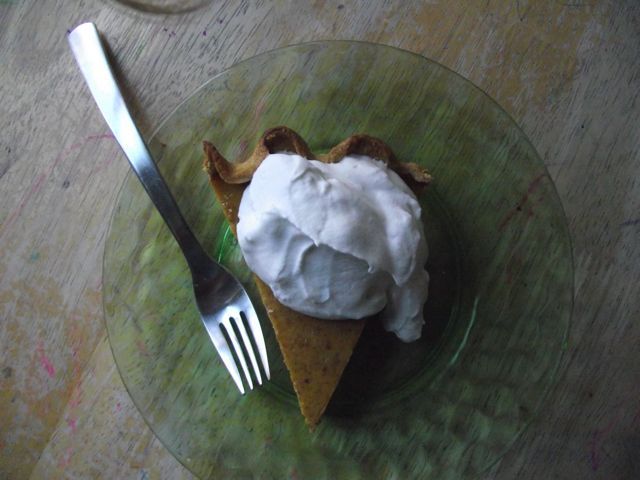 did you have a happy thanksgiving? i hope so. we had a fantastic one. really, truly-- lovely.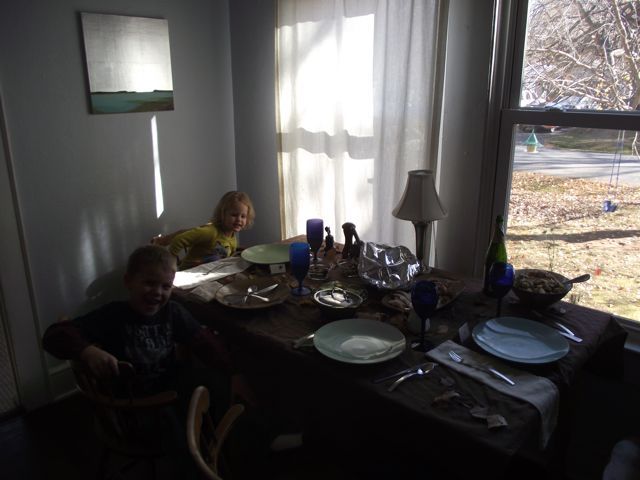 it was just us. just the four of us. we ate a huge feast together. it was wonderful.
we hadn't originally intended to be on our own for thanksgiving this year. but it just happened. and it was just what we needed.
it was a day full of zero expectations and hard work. everything was easy. after our dinner was finished, i made a cup of coffee and sat under my favorite tree in our yard. i just sat there. no book. no music. no conversation. just me, coffee, and sitting. oh, my friends, i have got to slow down more often.
and that was what jason and i kept saying all weekend. this is so nice. we need more of this. less noise, more stillness. more space to just be. i have no idea how we can do this. but it was so good to be reminded of how nice it all is. sitting under a tree and doing nothing. i'm telling you-- it's awesome.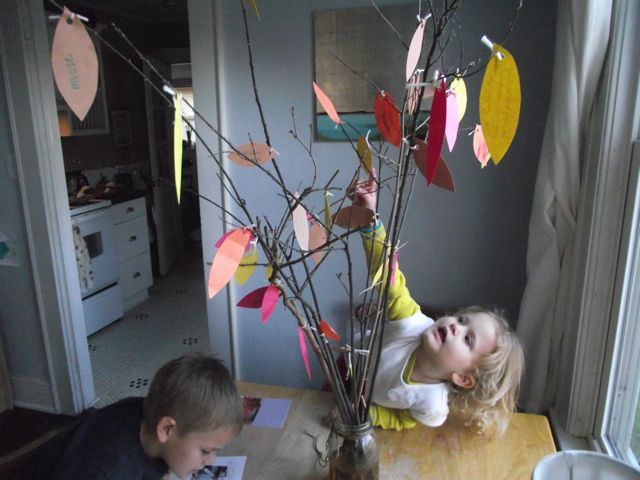 we got down our thanksgiving tree and read all the things that had been written on the leaves. it was so good to be reminded of all the good He has given. so sweet and humbling to hear the things little hearts are grateful for.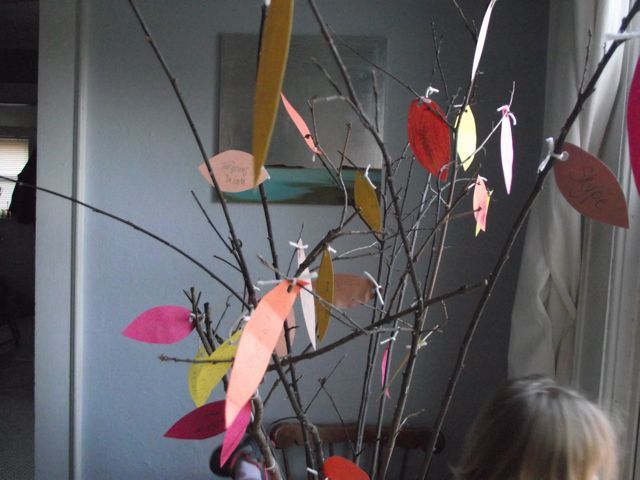 our house is now pretty well switched over to Christmas decor. we are bedecking every surface we can find, it seems. and by 'we', we all know i mean 'me'.
happy monday, friends. welcome back.