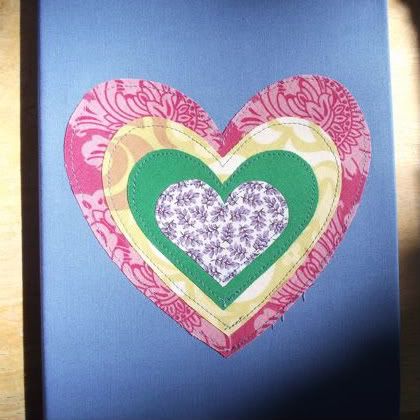 so i made these composition notebook covers. so cool! and easy! i bought a notebook, measured and cut. The length ended up being around 24" with the width around 12". Finished the edge on the top and bottom.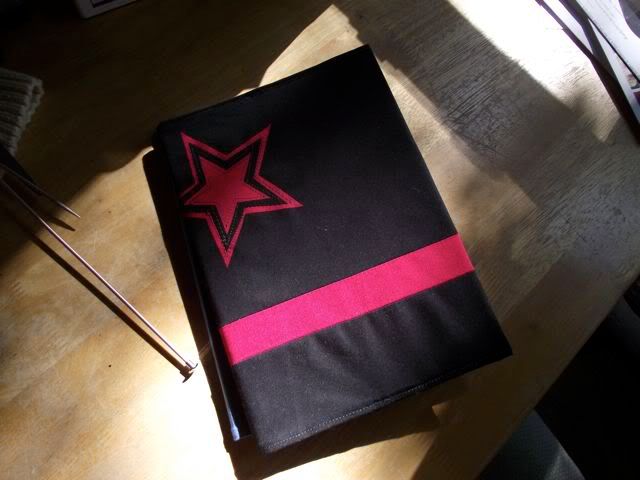 (added a stripe to this one) And then sewed on my little shapes.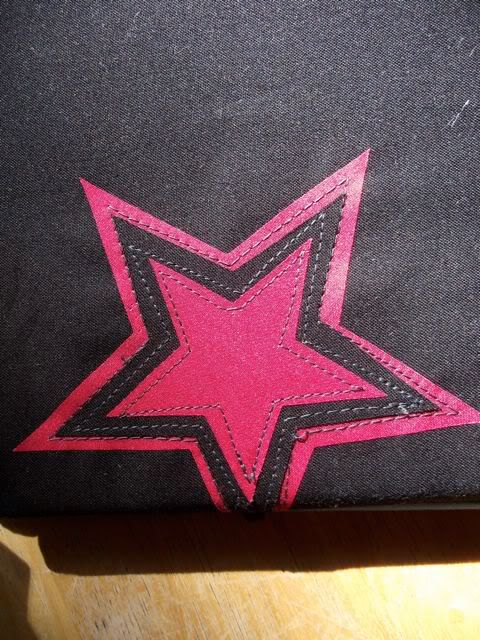 (Design on this one inspired by my friend's tattoo. totally rocks.)
Cut a 5 x 2 1/2" piece, folded under the edges and sewed it on and down the middle for a pencil holder.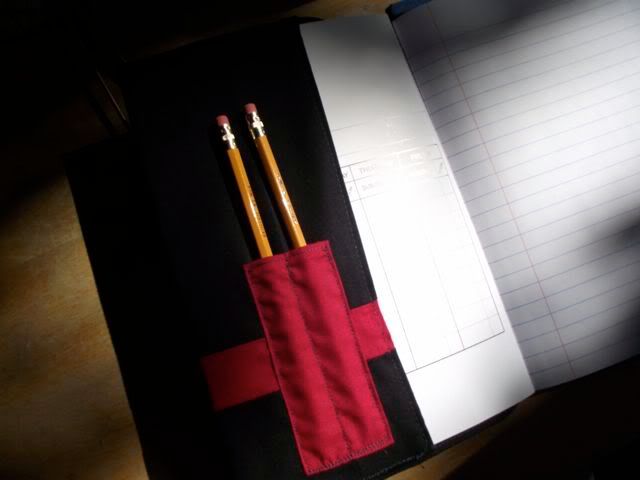 sewed the top edges on each pocket. and bada-bing. a notebook cover. these are for my niece and nephew. but i want to keep them. or at least make 5 more for myself. such an easy project.
also whipped out a quick change to our front door wreath.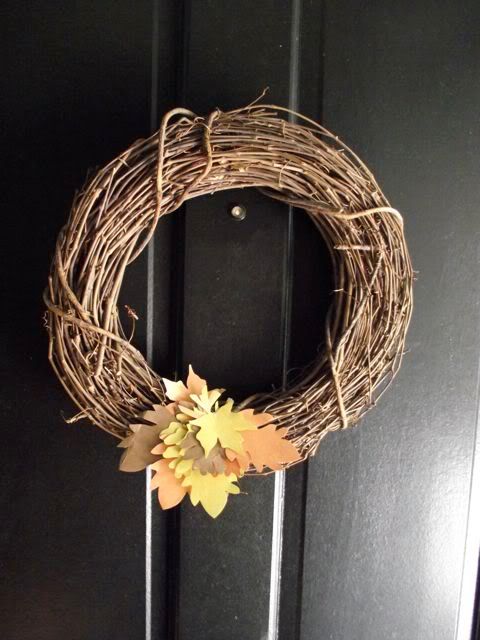 it's fall. it's time. i used some templates from
Martha
, used Samuel's lightly used construction paper, threaded them all back to back. Then i fanned them out a bit and stuck some tape on the back so they would stay fanned out and looped the thread over a twig sticking out of the $2 grapevine wreath that I've had forever (from hobby lobby, i think). score. easy.
what else can i do with these beautiful leaves...? any ideas?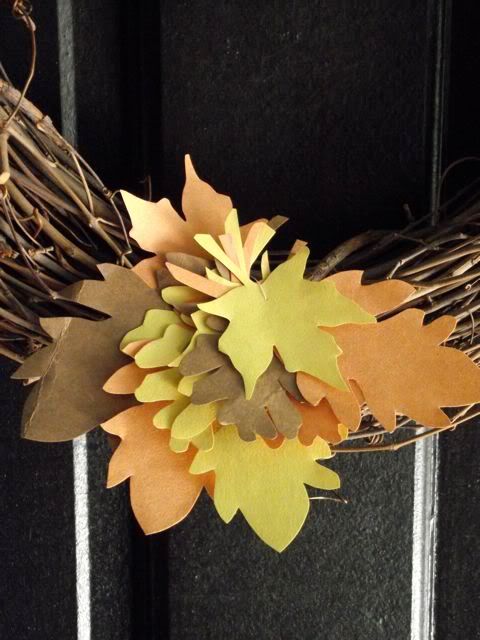 after all of this you may be surprised to hear how inadequate i've been feeling lately. feeling uncreative and fairly blah. i so quickly compare, weighing winners and losers, and frequently end up on the side of the scale touching the table. why, friends, must i weigh things at all? why can't i break free from this bondage of comparison and rely solely on His thoughts of me? i am a daughter of the King. my gifts are His. i am nothing without Him. and i can rest in His everlasting arms secure. the ONLY secure place.
and i've been forgetting. looking to things, people, praise, to win my worth and value. oh how very wrong and blind i can be.
we are leaving tomorrow for a trip up north. glad to be seeing loved ones but praying my feet will be planted firmly in the only ground that holds fast. that His face is all i would seek.