we got a new piece of furniture!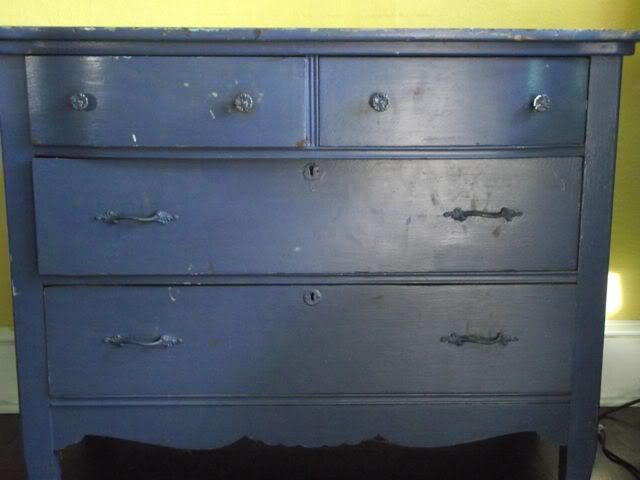 can you tell that the person who gave it to us (that's right. gave it to us) is an artist?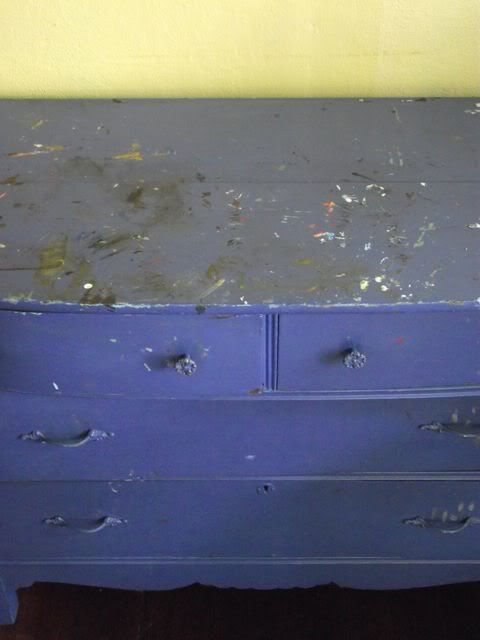 this piece is moving from his studio space, he and his wife couldn't find room for it in their house, so they left it with us. yay! drawers for fabric, yarn, and probably other stuff. but my imagination is just filling it with crafty items for now.
the girl immediately claimed it as her own, though. about 15 minutes after the guys brought it in, she had moved clothes into the top drawer. and as i went to put fabric in the other top drawer today, i found shoes.
oh she makes me laugh.
the same night that these friends let us adopt this lovely piece of blue, we women stood in the kitchen, finishing supper and talking food. it had been one of those weeks where i had no money left for food and was running out of ways to feed my family. quickly. and then we were having new guests over the following night. so my sweet friend stood with me and we brainstormed for about 15 minutes coming up with different combinations of what i had in order to come up with a meal.
i'm out of flour, which can seriously limit a resourceful person in their meal planning. and at one point in our brainstorming session, my dear sister (who is also limited in her pantry) said, "you can have whatever flour i have left. i think it's about 2 cups?"
oh friends are awesome. doing life with people- being honest and truly walking with people- it's full of blessings. chock full. flour and furniture.
and i have to add that yesterday i had a surprise box of produce show up at my door. a gift. right when i needed it. Jesus just plain likes me. He likes giving me presents.
blows me away, folks. blows me away.