school started for us over here yesterday. my biggest little started school.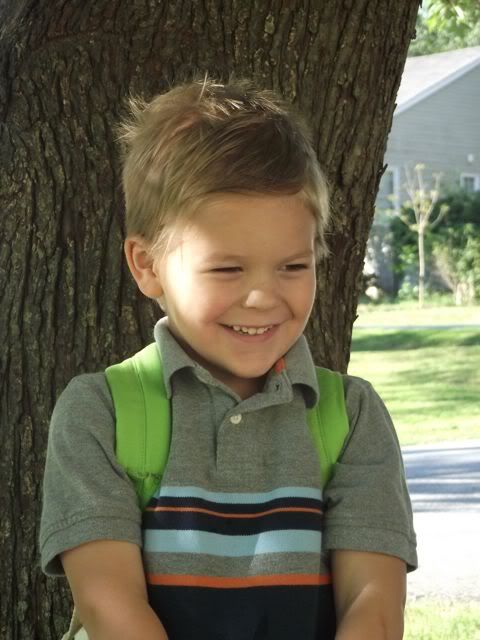 and, yes, we are doing school at home. and, yes, i did put a backpack on him, slicked back his hair and made him stand outside so i could take a classic "first day of school" picture.
then we went back inside. and started school.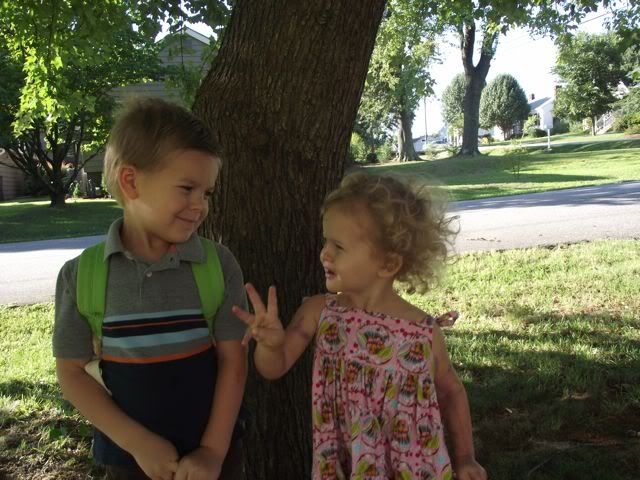 an adventure for both of us. i was so excited to start yesterday and a little nervous.
but we did okay. it was a beautiful morning and we sat outside. went through a couple of subjects, learned some new things and completed some worksheets.
then we had time to make some muffins and play outside with the new magnifying glass. it was frankly a little dreamy.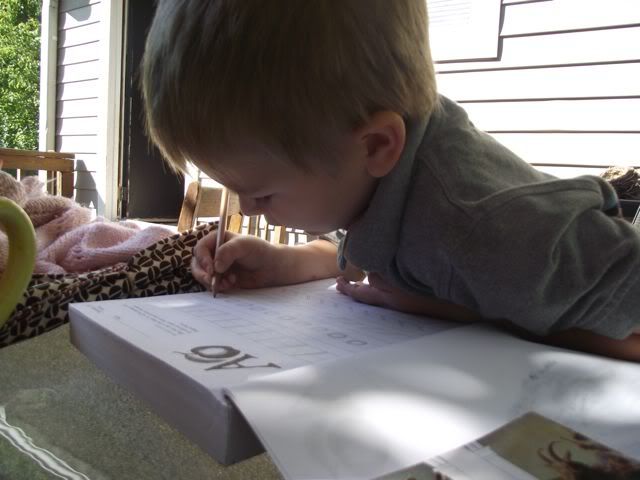 after we closed the books, i asked samuel what he thought of school. "good. school is fun!"
whew.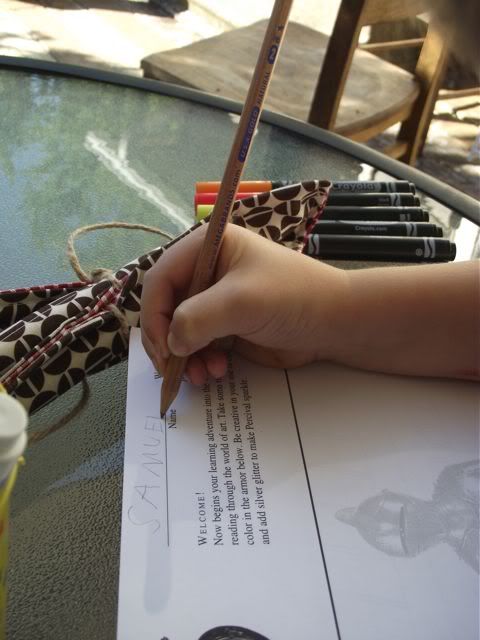 day one down. hopeful for the rest.