i picked up some extra apples this weekend, hoping to put some up- my next step to becoming an actual canner.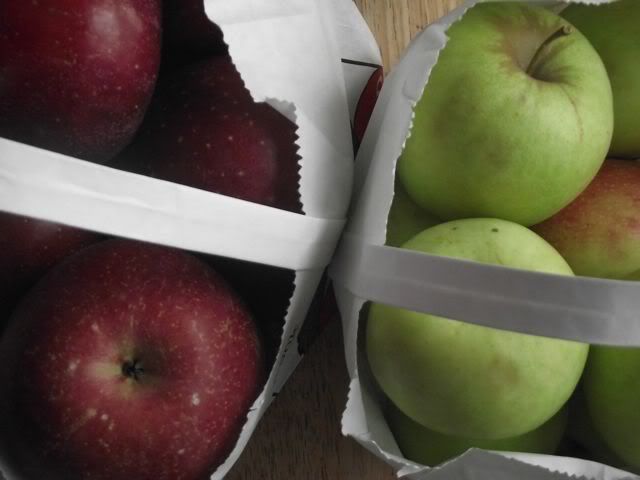 so i borrowed this fantastic contraption from a friend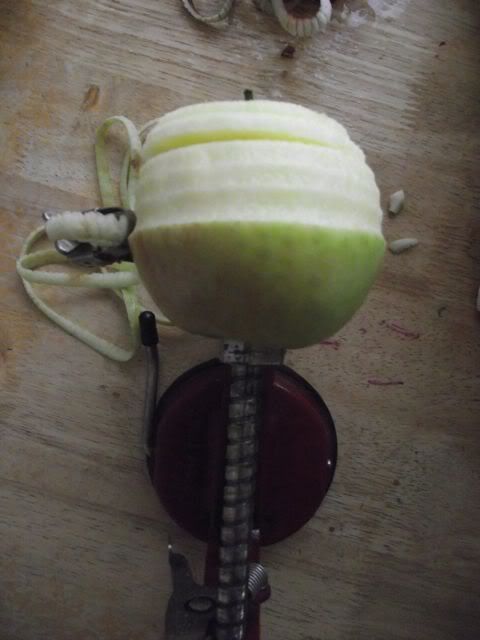 and started peeling apples.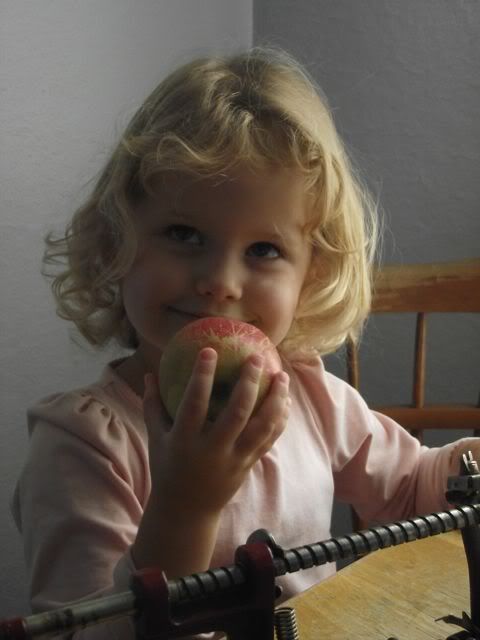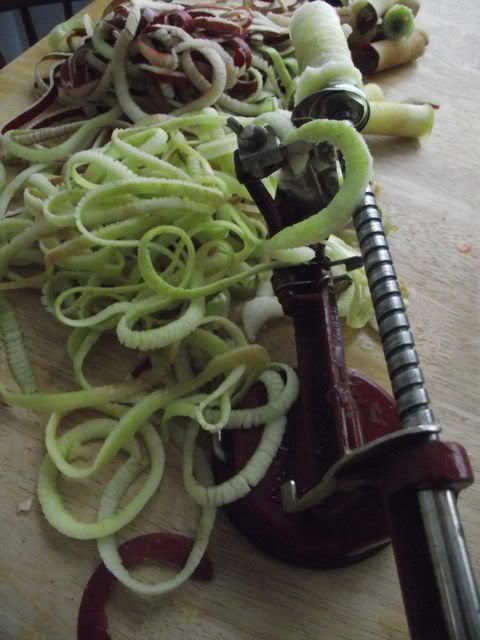 it was so satisfying- to see the apple spin round, become white and spiraled. and then there was this pile of beautiful peeling at the end: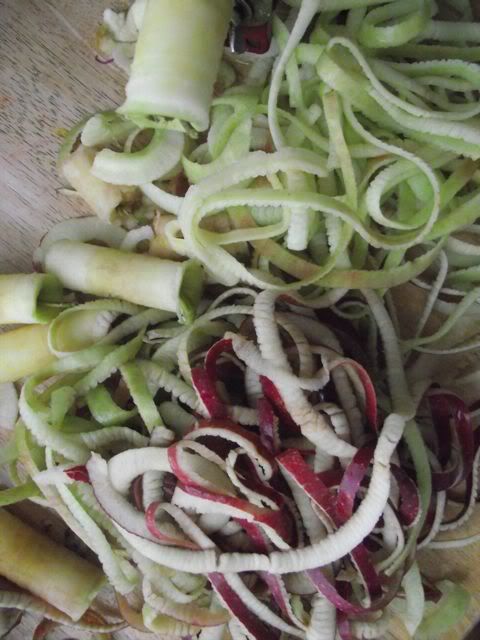 all i could think to do with it was take a picture. so, there it is.
as i started the applesauce on the stove, i tried to ascertain from my kids exactly what kind of applesauce they would readily eat.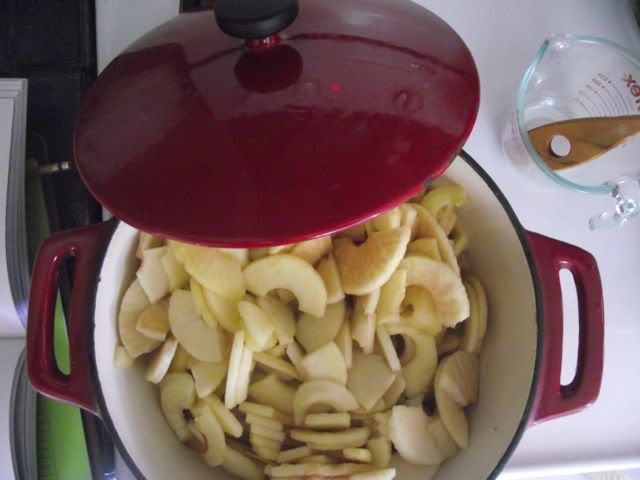 i asked samuel, "so, do you like it when i add spices to the applesauce or do you like it plain, like it is straight out of the jar?"
answer: "i like it straight out of the jar. but mostly, i like it how Great Grandma makes it."
tall order. very tall order. but it made my heart rise to think that my six year old knows his great grandma's apple sauce. the same apple cause i knew as a six year old. what a gift.
and she makes seriously good apple sauce.
i tried.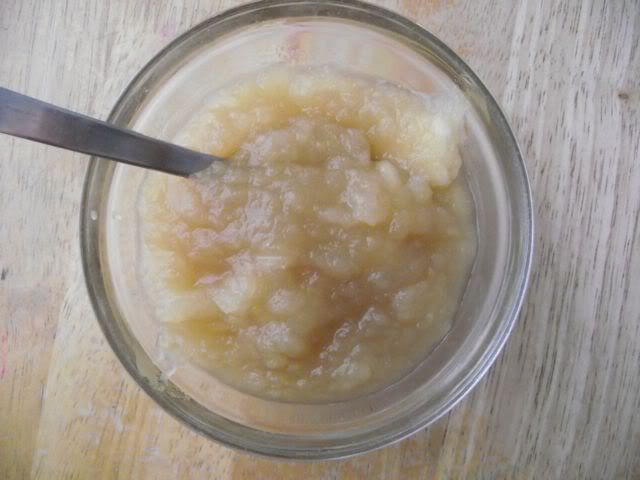 the kids tasted and the verdict came: "good! just like Great Grandma's!"
not sure that's true. but it made me feel oh-so-nice.