i got to do a little baking today with my little miss. just me and my girl.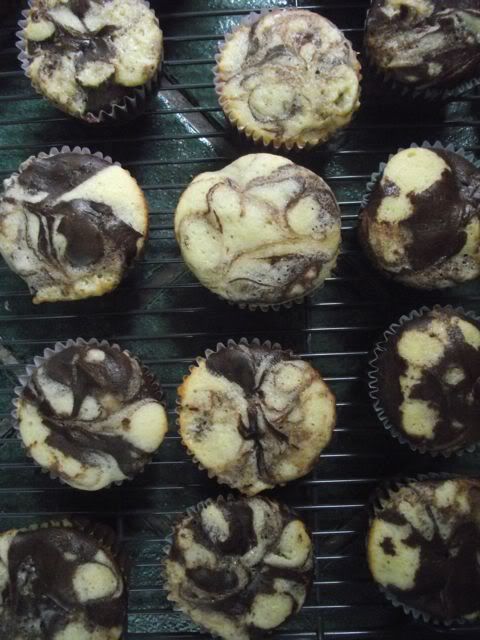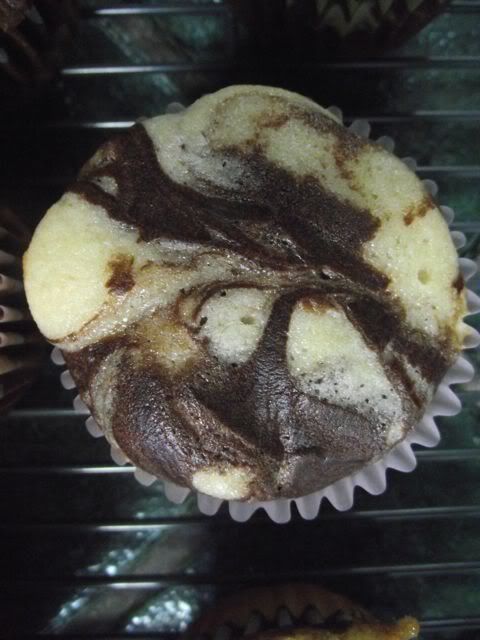 and it got me thinking.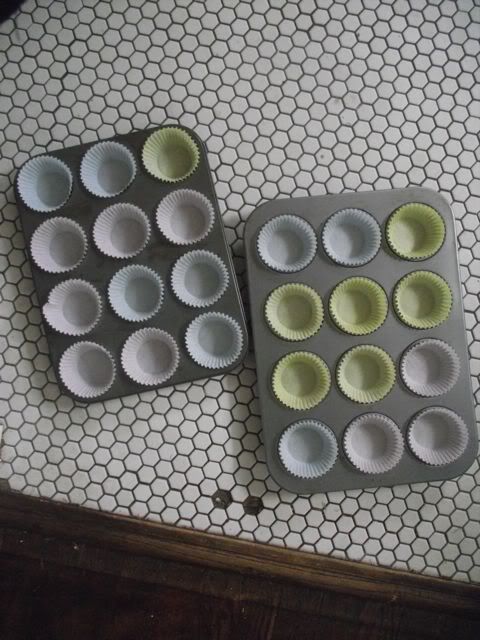 i remember when samuel was a few years younger and would help me bake. he was careful and cautious. he didn't really like sitting on the counter unless i stood right in front of him. he would slowly pour an ingredient into the bowl, watching it mix together.
and then came this one.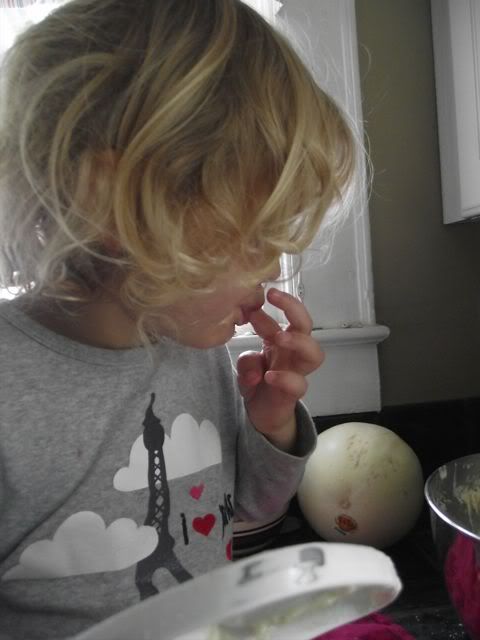 so very different. full of so much... else.
she bounds onto the counter, barely needing my help. pretty much tosses dry ingredients around (cocoa powder, flour, you get the picture). she cracked an egg today and was very successful. where, samuel would be afraid of breaking it, so would end up with tiny fissures in the egg and never really be able to get the good stuff out.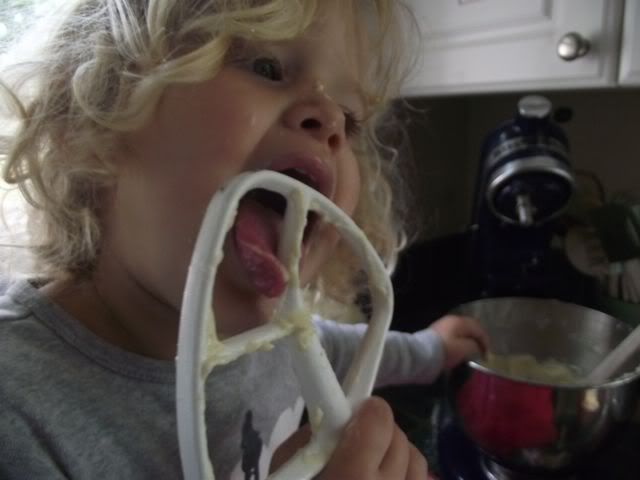 my girl tries it all. she doesn't sit still much as she has other ideas- more important things that need attention.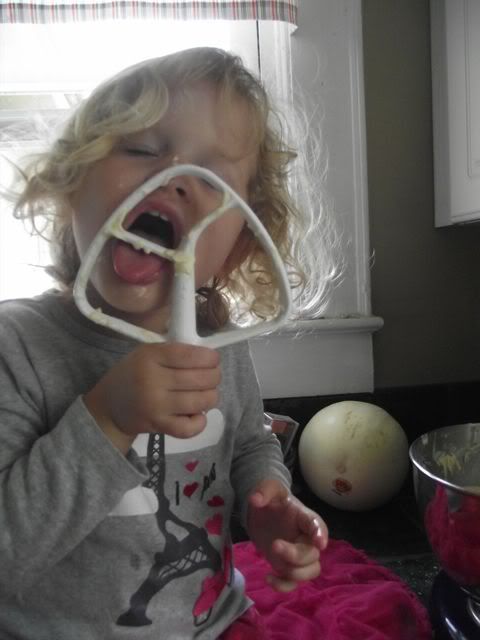 believe it or not, i was on the edge of getting frustrated with this little face during the process. i wanted cupcakes. i saw the goal being just that: a cupcake. with my coffee.
and while we all know a cupcake is a worthy goal, i was missing it. missing what should have been the obvious goal. sitting in a mess of flour and face full of batter right in front of me.
a chance to better know this adventurous, fabulously vibrant, curly haired wonder.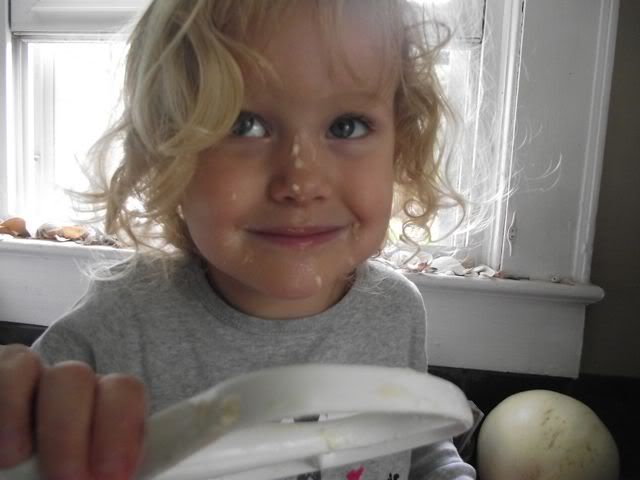 almost missed it.