hello all! fall is here. out our windows, these past couple of days, the wind has been blowing the chill right in. the floors are feeling a little colder and the oven has been on a bit more. baking fall yumminess right into the walls of this place. it's fabulous.
my little felt leaf garland is up in my living room. i made about 10 of them for the Indie Craft Parade this year. they have all been purchased, save 1. instead of listing it on my etsy site, i thought i would have a little giveaway for you, dear reader.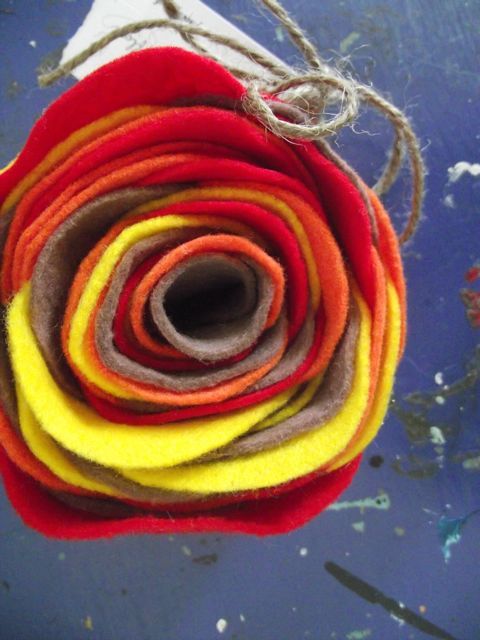 i would love for you to leave a comment. i will choose a winner randomly from the comments section and will somehow get the winner this lovely piece of autumn spirit so he/she can enjoy it in his/her home this season.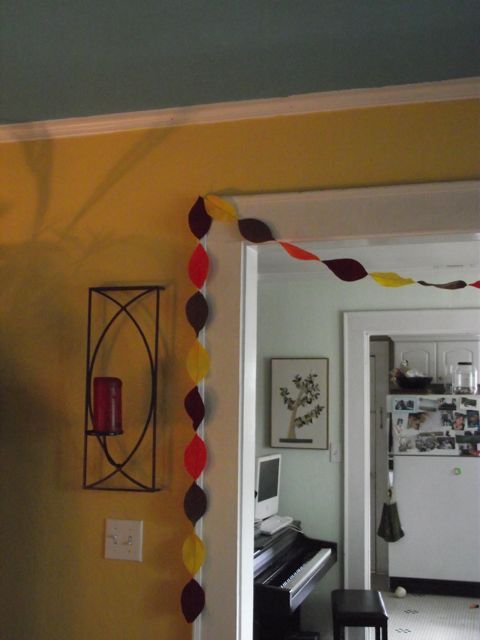 now, i'm pretty sure i've never done a giveaway before. (how exciting). my rules...
leave a comment containing one of the following:
1-- anything at all. a simple 'hi' will do
OR
2-- your favorite fall-related thing
OR
3-- your go-to treat for a random sugar fix in the middle of the week. cookies? pound cake? something magical i've never heard of?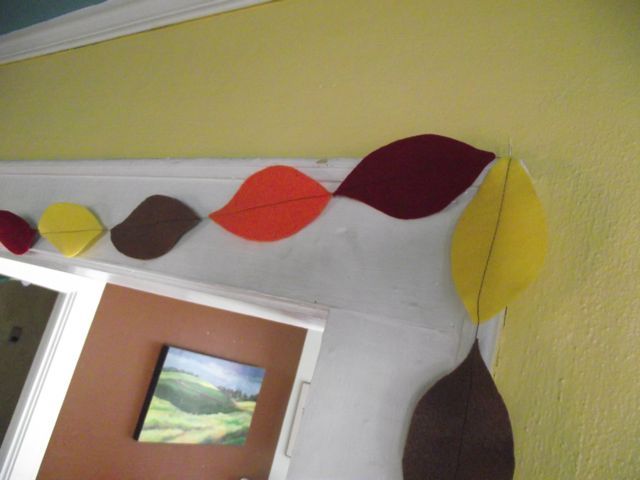 thanks for reading. thanks for caring. thanks for joining in community with me.
thank you.
winner will be announced monday morning. you have from now till sunday night at 8pm to leave a comment for entry. best of luck to you!