my dear friend beth is leaving for haiti on tuesday. she'll be nursing the recovering and shining the light of Christ into the rubble of buildings, tents and lives. i got to join in prayer for her tonight and i was again reminded of community. as she goes, she has no guarantees that God will provide much physical spiritual family where she will be serving. and as i prayed, i was reminded of the cloud of witnesses that have gone before us, the Spirit of God (the actual Spirit of God!!) that lives within each of us, and the reality that as our brothers and sisters hold us up in prayer, remember us, hold us close, we are never alone. we are surrounded with God's great community. what an awesome, wonderful and magical thing He has made.
I've also been again about how much I need community. how it keeps me pressing on, keeps sharpening me and keeps me running to the truth. there are many days in my history where i would have chosen solitude and He gave me people. people to speak, to sit, to laugh and cry with. what good blessings He gives. without me knowing what i need, He provides.
__________________
i don't think i've allowed kate the same kinds of freedoms that i allowed samuel at this age. so i let her wash dishes today. oh she is my joyful handful.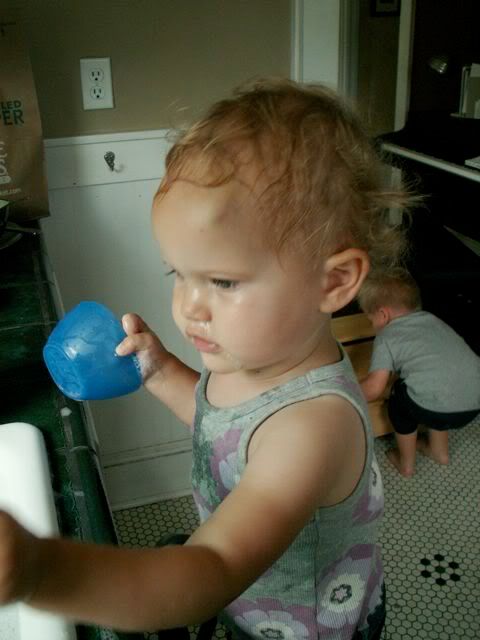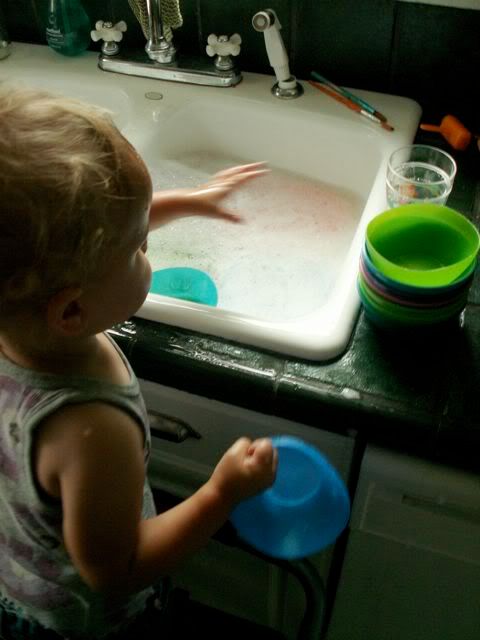 just dripping with water and joy.