what a weekend. it started in the Tennessee mountains during a women's retreat.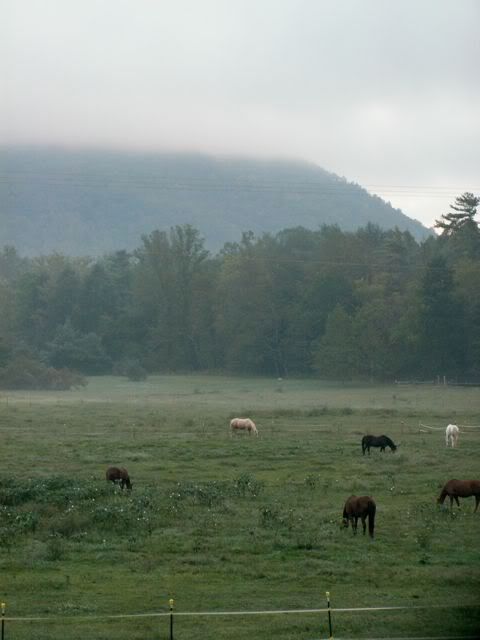 some friends and i have been planning the worship for weeks now. we've practiced and prayed. I was so looking forward to time with women i have wanted to know better, times if intense worship, and some solitude in the trees with my Father.
Well He provided, but, of course, differently than i had expected. we did have an incredible time of worship on friday night. to hear 170 daughters of the King lifting their voices to Him in praise-- oh i just got chills typing it. such a special time.
however, the retreat was to be 2 days and during the first night there, we discovered bed bugs in our rooms. oh yes. you read that right. bed bugs. now, i never saw one in my bed. after hearing the news, i packed up and got outside just as fast as i could. but... it was a little freaky.
so we couldn't stay. and everyone packed up and left 24 hours early. i was so disappointed. i had wanted so badly to wander these beautiful grounds and commune with Him and my surrounding sisters.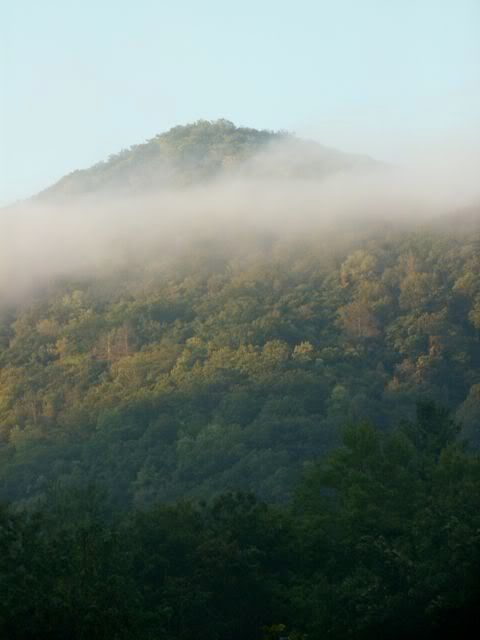 so we had some abbreviated sessions all surrounding our beautiful gospel, had one more time of worship. and then we all split up. and instead of walking the wilderness, i was here: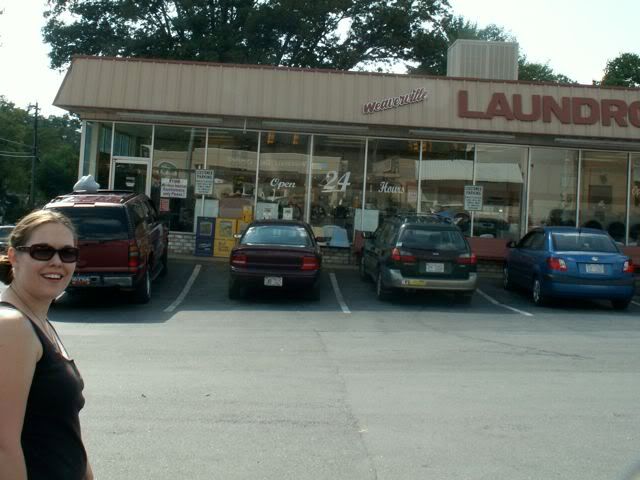 uh-huh. the weaverville laundromat. with three fabulous women (and one adorable little)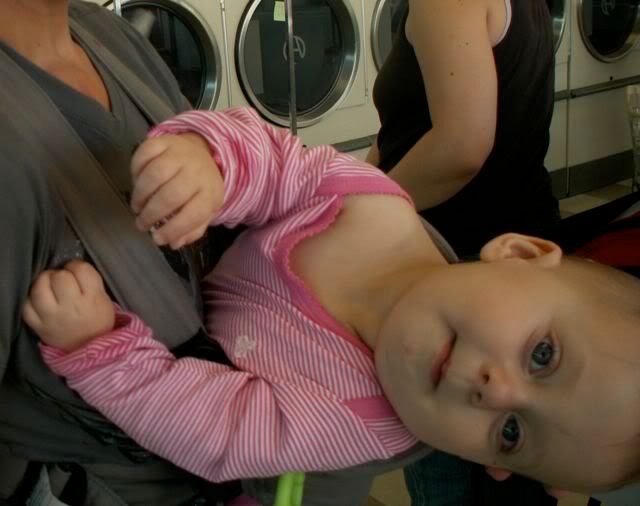 we partied at the laundromat. laughed, bought plastic bags for our clean clothes to go in, tried to be quiet and inconspicuous when
Beth
found a bed bug on her arm (!!!). but we commisserated, listened to the live banjo music outside and ate pumpkin icecream. yum.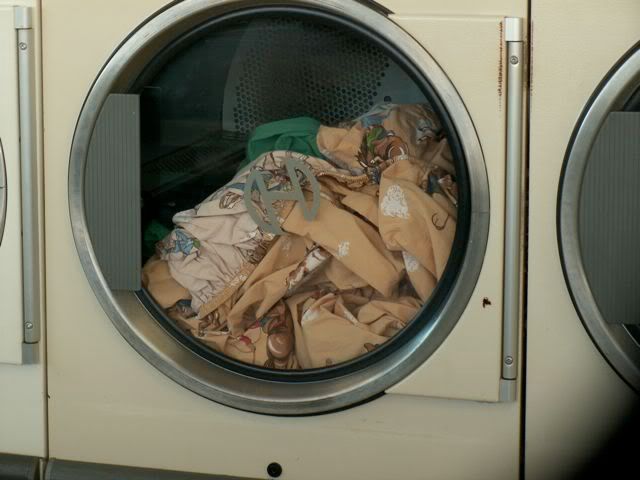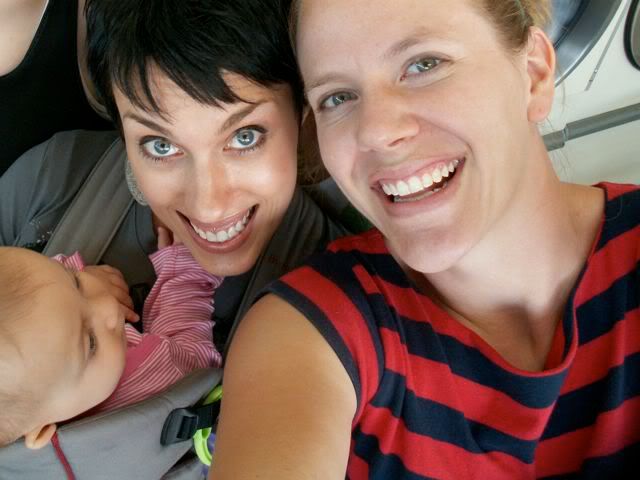 and i got to go back to the
early girl
. man i love that place. it makes me happy.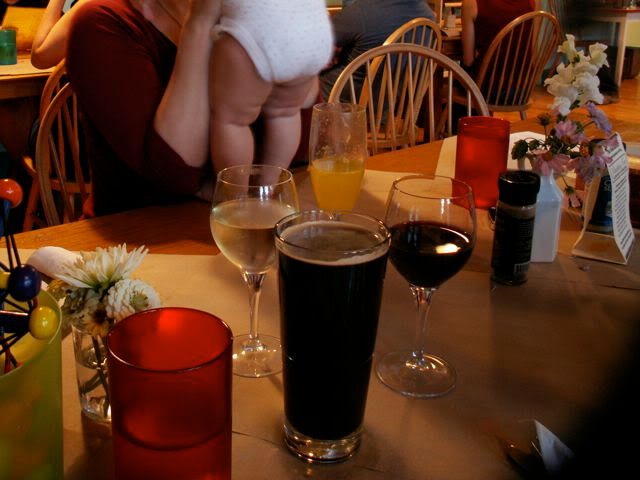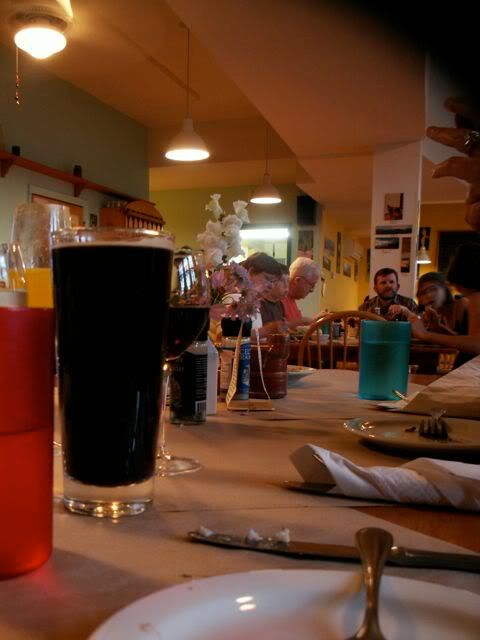 we stayed in a hotel in asheville and had a wonderful time. and as we sat enjoying our breakfast the next morning, there were pauses of silence as we thought about heading home to our little ones- the lives that daily await us. so different than our quiet breakfast.
it was a delight to spend time with my three fellow-laundresses. and it was an unexpected weekend, to say the least. refreshing in a different way and relationships were strengthened not through the long talks over hot coffee that i had envisioned. but instead over bugs, a pile of quarters and a hotel sleeper sofa.
He surprises me so often. and i'm not always good at adjusting to His plans. His good gifts are still there, but i am stubborn and unwilling to see. but He was again faithful to give. good gifts.