i feel like i've been a bit chained to this lovely craft space of mine. i can't tell you how delighted i am to find that i still enjoy sitting, sewing, creating. my devotion to tasks can be very fleeting and i tend to surrender (or stomp off) when things get difficult, but i continue to enjoy the time i get to sew. i'm thankful.
things are looking productive around here. check out all of this open table space:
who would have thought it could ever return? and i am finished with most of the headbands i've been working on. the infant ones: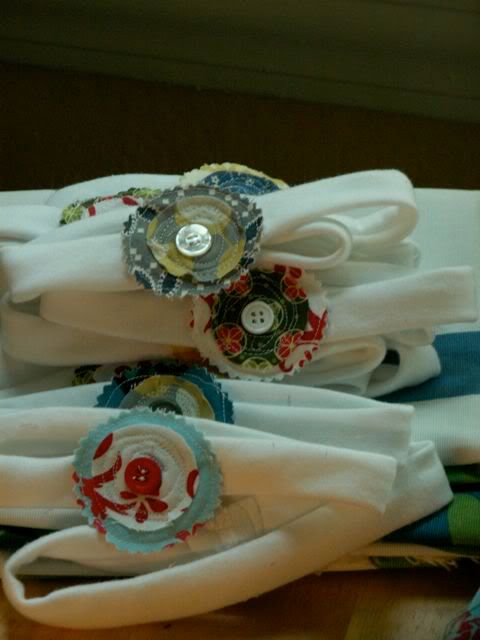 and the bigger ones:
i'm getting so excited for this
weekend
. to see all the beautiful things other people are capable of creating and to see a whole table full of my labor. i am still trying to think through all i might need: bags, tags, cards and more. i'm trying not to stress about all of the small things that are crowding my vision today. i'm looking forward to seeing what He has in store for all of these items. He has encouraged and grown me through this whole process and while i'm hoping a business will grow from this small seedling-effort, i am praying i will be ready to receive whatever He has planned.
and this morning is so glorious. these bright babies... oh they are a blessing.
it was like i'd made samuel a tree house this morning as i let him sit on the counter. a whole new world opened up to that sweet boy. he's not usually my adventurer, so it was the first time he was comfortable up there. cutie.
blessings on your days, friends. i don't think i'll be back here until after the weekend. may we be looking for His beauty. it's just everywhere.