made a birthday garland for a sweet friend.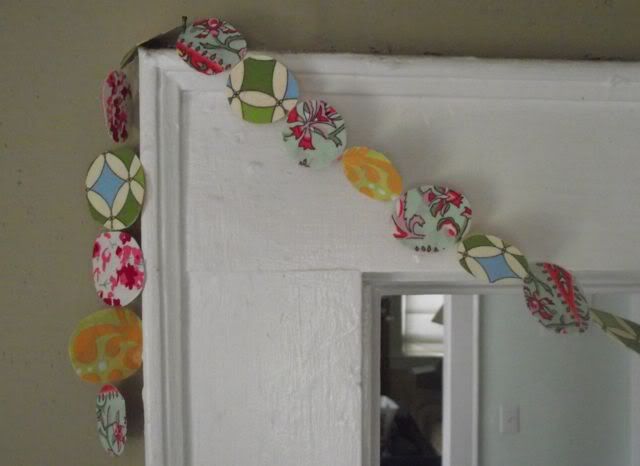 but i didn't think to take pictures of the process of making it. so i don't think i can call this an all-out tutorial, but it was easy and i'm going to try to explain.
take one rectangle of fabric you like, iron on a same-sized rectangle of Heat-n-Bond. then peel the paper back on it, iron onto another fabric you like. ta-da! two sided fabric. cut some circles out.
repeat with two other fabrics.
then i used invisible thread (you wouldn't have to) and shoved them through my machine one after the other- like on the
fall garland
.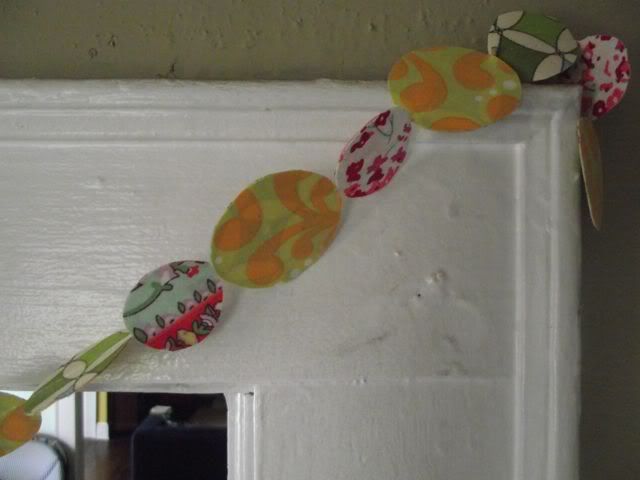 i really liked the result.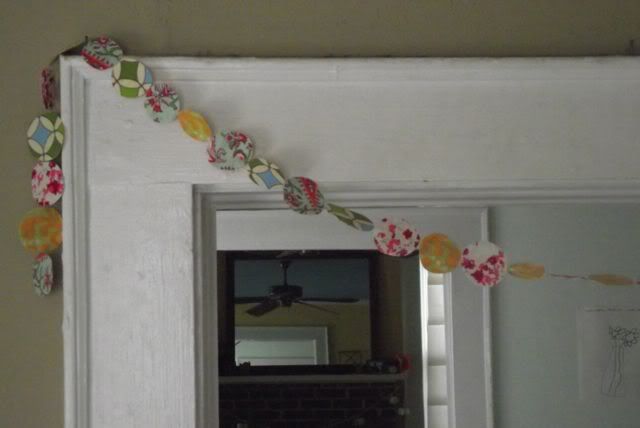 i'm looking forward to a saturday spent in the dirt. little plants and little hands. fabulous.
blessings on your weekends, friends. see you monday.