i said yes to the hose.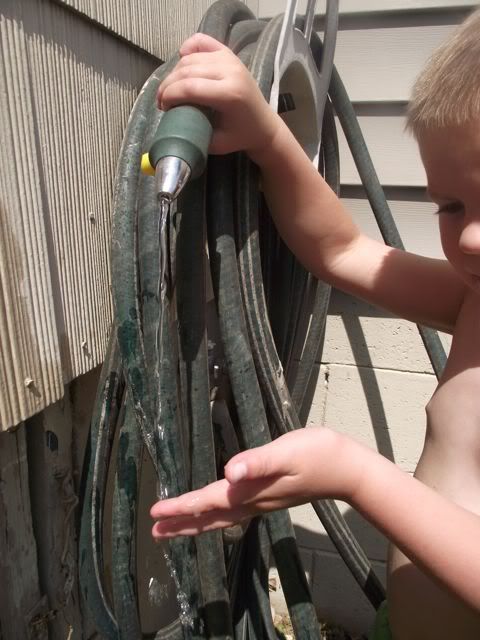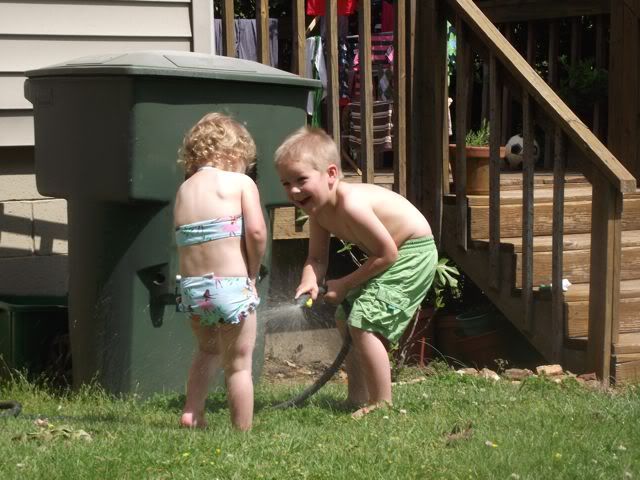 okay, so the high was only 80 yesterday. but for this Minnesota girl, that's seriously warm. swimsuit weather for sure.
and i'll be honest. had a little argument with myself as i considered this 'yes.'
'this is a pain. i have to find kate's swimsuit and make more dirty laundry ON laundry day when it's all getting clean.'
'and what do you have to do today? laundry. that's about it. you can say yes to this.'
so i forced the words out of my mouth. and i was glad.