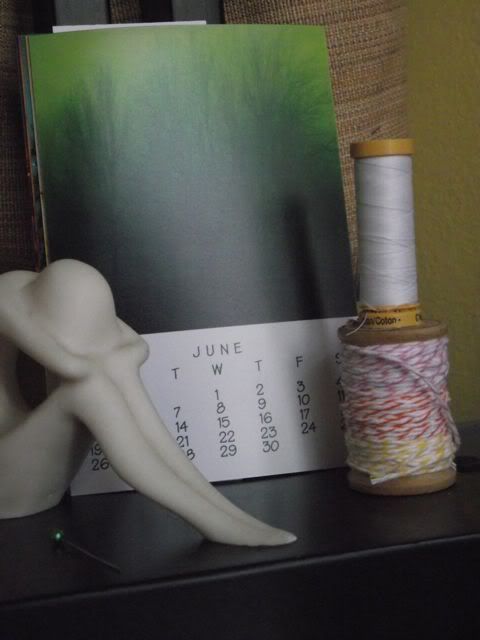 been finding myself in the middle of fabric lately.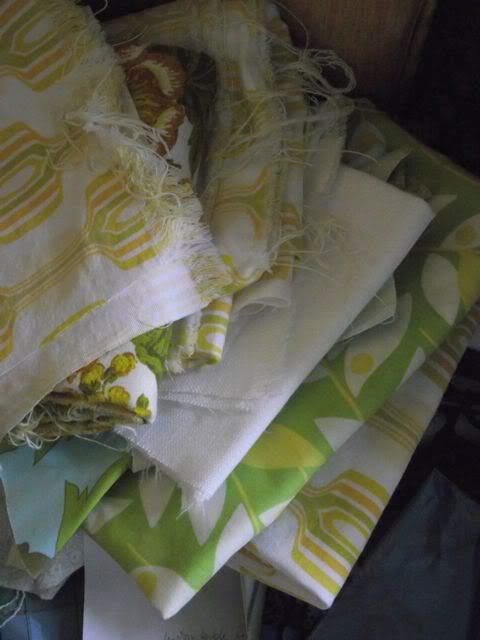 which is always fabulous. nap time these days has been coffee and craft. love it.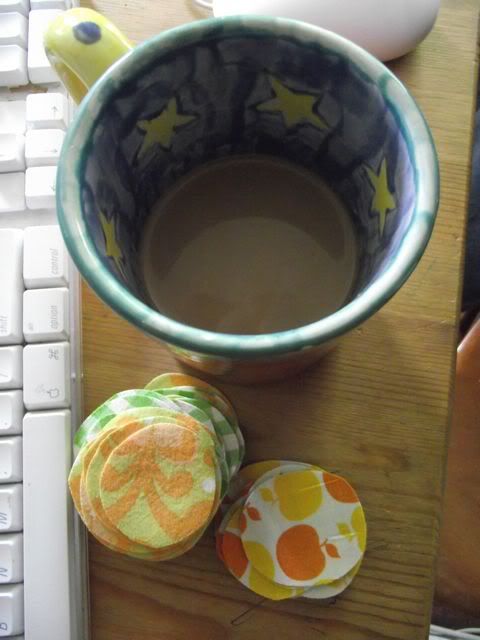 older sister made me that mug when she was in college at a paint-it-yourself pottery place. she makes fun of me every time she sees it. i love it.
and we've made it outside. water makes for the best kind of fun.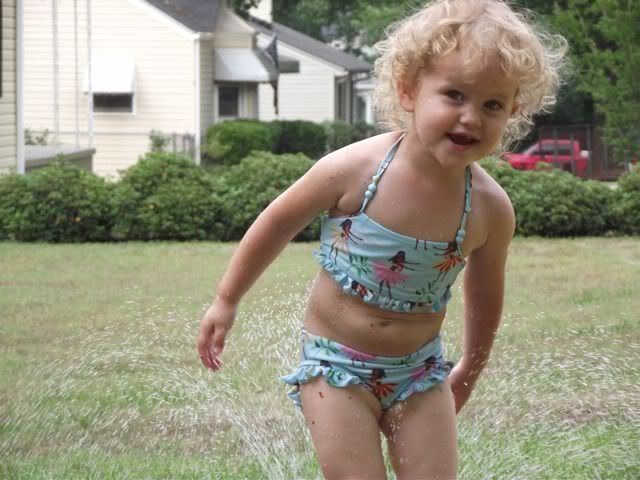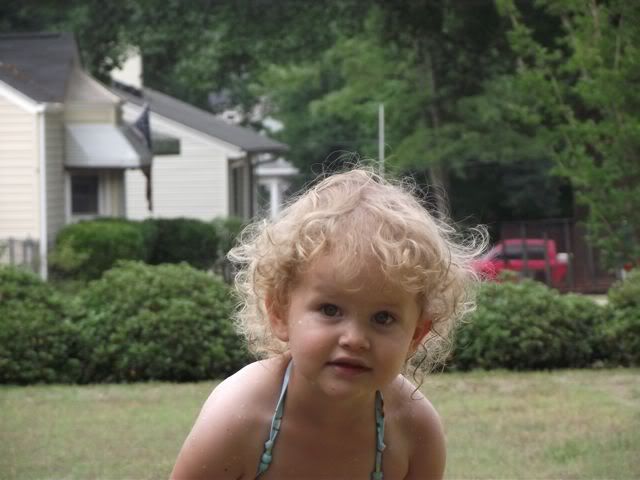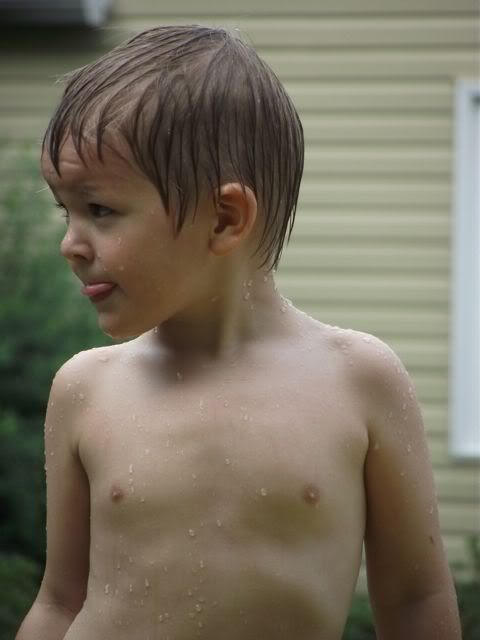 as i hung my laundry on the line this morning, my neighbor came out of her home to do the same. she walked over and we talked over my drying bedsheets about our gardens and the rain. then she said, "well, i know we'd both like to get our hangin' done before the weather gets too bad." and she walked back to her clothesline.
and i felt, suddenly, like i was in a different world. i was whisked into "O Pioneers" with my skirt billowing in the wind. i can be oh-so-dramatic.
i later told sweet husband my little story and i finished it with, "i felt like a farmer's wife 50 years ago!"
and he smiled a small smile and said, "or just someone 50 years ago."
it's why we're good together, folks. keeps these flighty feet on the ground.
happy mondays all around.