so i know this space has been a little kid-cuteness heavy this week. you're just going to have to bear with me a bit. I found
this
fabric recently and then saw Amanda was making
these
for her daughter. too cute. please oh please can i have one? now, i am not good with sewing precision. an apron is as close as i feel comfortable coming to apparel. so my mother came to the rescue. and yesterday... this arrived.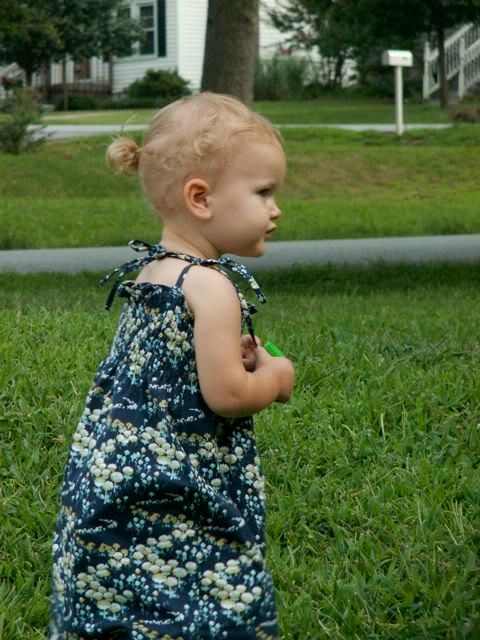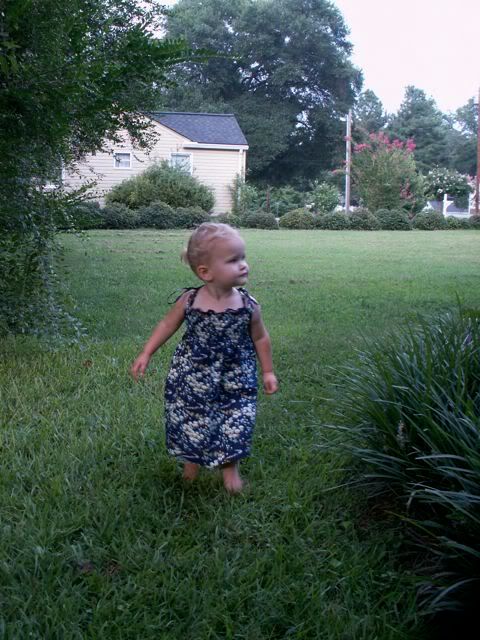 i know you all want one for yourselves-- me too. i'll work on it. so summer-filled and sweet. and her sweet cream-skin looks so lovely against that navy. and the tiny ponytail... i can't take it.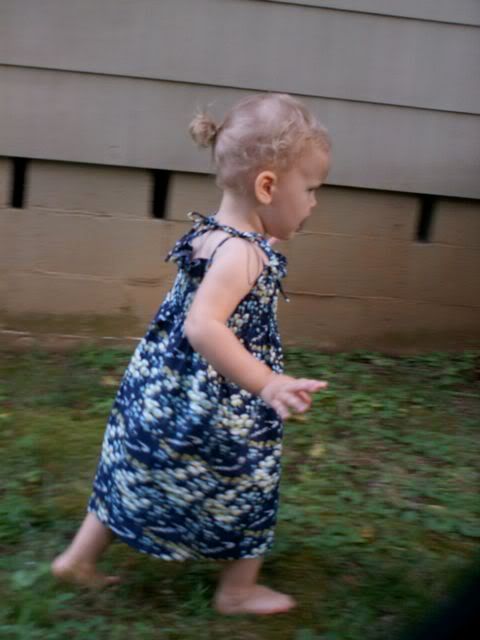 she is just so speedy when let loose outside, and i can get frustrated that there isn't my perfect shot. but it makes the pictures of her just, well, so 'her'.
happy weekend everyone.