started out the day by watering the garden and deck plants. so peaceful to greet the day with water and growing things.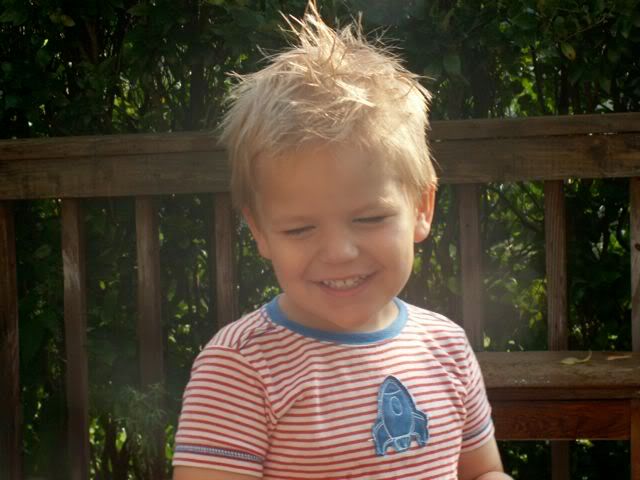 and the little girl just can't resist the spraying water.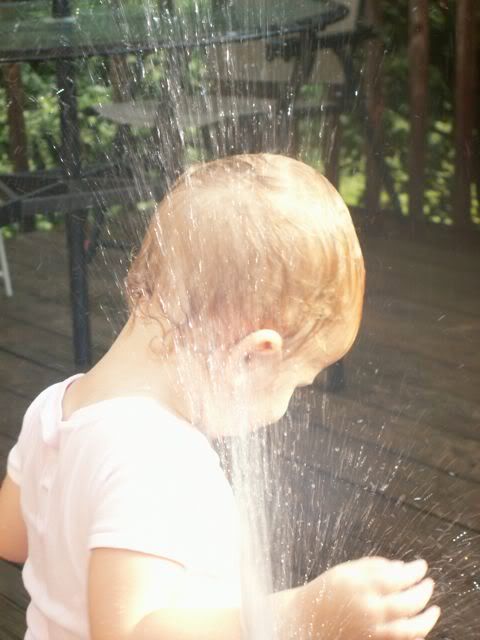 oh yeah. she runs right into it and follows me around the deck.
so much fun. such little person delight. a lesson for me in joy.
wish i could have gotten a different backdrop here-- but it's too hilarious not to post.
so-- little joy-blessings on your days, friends.
i'm going to do my best to hold fast to the Truth-- remembering His good grace-filled morning gifts.