so i've been stuck. i dug through my pile of fiber beauty. i saw many lovely things, but was tapped out on ways to put these pieces together and make something lovely. tapped out i tell you. couldn't put a cohesive whole together and was repeatedly lost and frustrated. you know how much i love community- once again it came to my rescue.
i sat with my dear friend alli last night. we splayed out fabric after fabric and talked construction. she helped me compile and narrow. and we arrived here: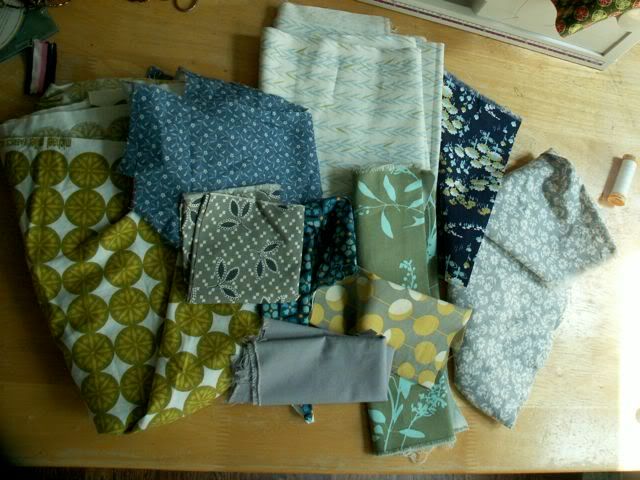 i can't get over these fabrics together. i'm thinking a table runner. Solid grey in the middle and two log cabin squares on each end made out of this pile of gorgeousness. I educated myself on log cabin squares from
Patchwork Style
which, for all you Greenville-ians, i got from the library. anyway-- so easy and fun.
we also put these together for, perhaps, a similar project: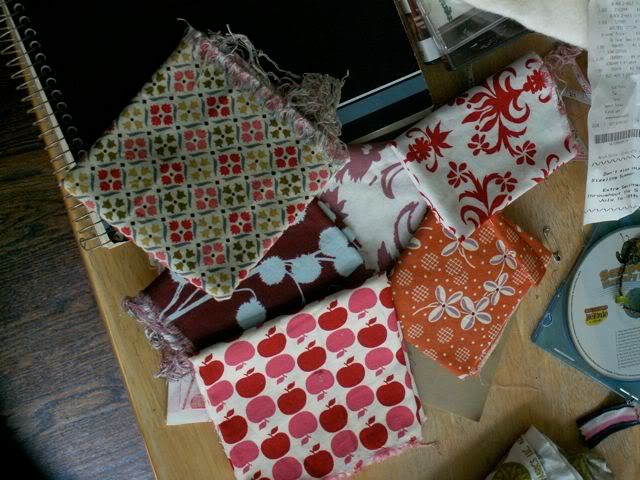 little by little it's getting done. so thankful for the people around me who truly spur me on to love and good deeds.
i think table runners fit into that category, don't you?